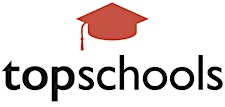 Top Schools
Independent, local education experts.
For families and their employers, we offer a comprehensive School Placements Service for children aged 2-16. We guide parents to gain admission into Hong Kong's top private, international schools.
For companies, we offer talks to staff/clients, workshops and strategic advice on debentures as well as a placements service for international assignees and local staff without the need for corporate debentures.
For schools, we offer a range of services aimed at increasing top schools'​ exposure, engagement and, ultimately, enrolment. We offer professional recruitment services as a specialist in the hiring of senior leaders, academic and support staff for Hong Kong's top schools.
Sorry, there are no upcoming events