【Play Lives - Design Workshop】Shadow Art Workshop using Found Objects 【好玩日日 - 設計工作坊】創作你的光影裝置
About this event
Shadow Art Workshop using Found Objects
Using found object as a symbol - from their social history to art practise: this workshop is to observe around your surrounding and look for objects (e.g. fallen leaves and flowers on street, recycle materials from recycle bin, newspaper, or snacks from the tuckshop, etc) At the end of the workshop, you can have your own shadow art, learning the Relationship between shadow and material itself; also to practically connect a light circuit with batteries.
創作你的光影裝置
善於用舊物當創作媒介的阮家儀,今次將教授如何用現成物件製作出有趣的小裝置,並加上燈光投影效果,讓參加者設計出獨一無二的影子作品。
Venue: 4/F Exhibition Area, 7 Mallory Street, Wan Chai
Date & Time: 13.03.2021 / 2:30pm – 5:30pm
Instructor: Angela Yuen
Target Participant: Public
Age: 15 or above
No. of participants: 20
Language: Cantonese
Fee: Free of charge
場地:灣仔茂蘿街 7號 4樓 展覽空間
日期及時間:13.03.2021 / 2:30pm – 5:30pm
導師:阮家儀
對象:公眾人士
年齡:15 歲或以上
名額:20
語言:粵語
費用:費用全免
Remarks for Participants
A. All participants are required to take temperature check before admission. Participants with fever symptoms will not be admitted.
B. All participants must sign a form confirming they have not confirmed infection for Covid-19 and/ or been under compulsory quarantine imposed by the Department of Health. Hong Kong Design Centre reserves the final right for permission of entering the workshop venue if you are not able to complete or confirm the matters as set out in this form.
C. All participants must wear a mask at all times during the activity. Eating and drinking is not allowed. Participants without wearing a mask will not be admitted.
D. Participants are encouraged to use alcohol hand sanitiser before entry.
E. In light of the current pandemic situation, the Organiser reserves the right to cancel, postpone or change any details such as dates of all events. Participants will be notified through emails or phone calls.
參加者注意事項
A. 所有活動參加者進場前須接受體溫測量。若有發燒徵狀,工作人員有權拒絕相關人士進場。
B. 所有活動參加者都必須簽署一份「健康申報表」,確認他們在過去14天內未曾確診2019冠狀病毒病及/或曾被衛生署要求強制檢疫。如未能填妥本表格或確認表格所列出的事項,香港設計中心將保留可進入活動場地的最終決定權。
C. 所有活動參加者於出席活動時須一直佩戴口罩,期間請勿飲食。若無佩戴自備口罩,工作人員有權拒絕相關人士進場。
D. 活動參加者在進場前建議使用酒精搓手液清潔雙手。
E. 因應疫情實際情況,大會將保留一切權利取消、延期或更改所有活動日期。活動參與者將會透過電郵或電話通知。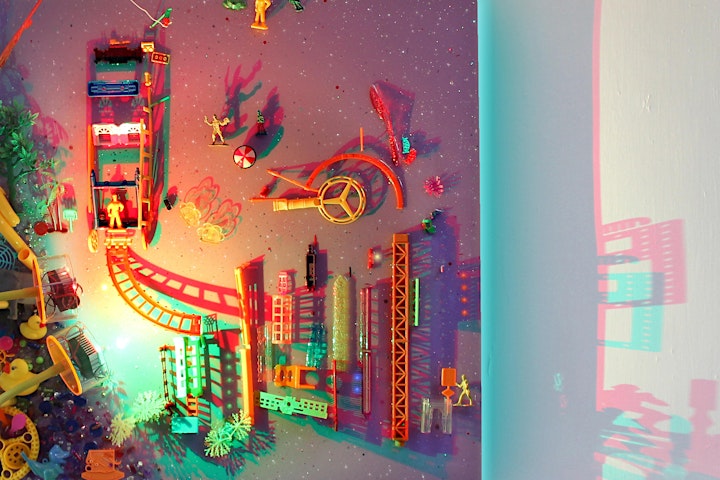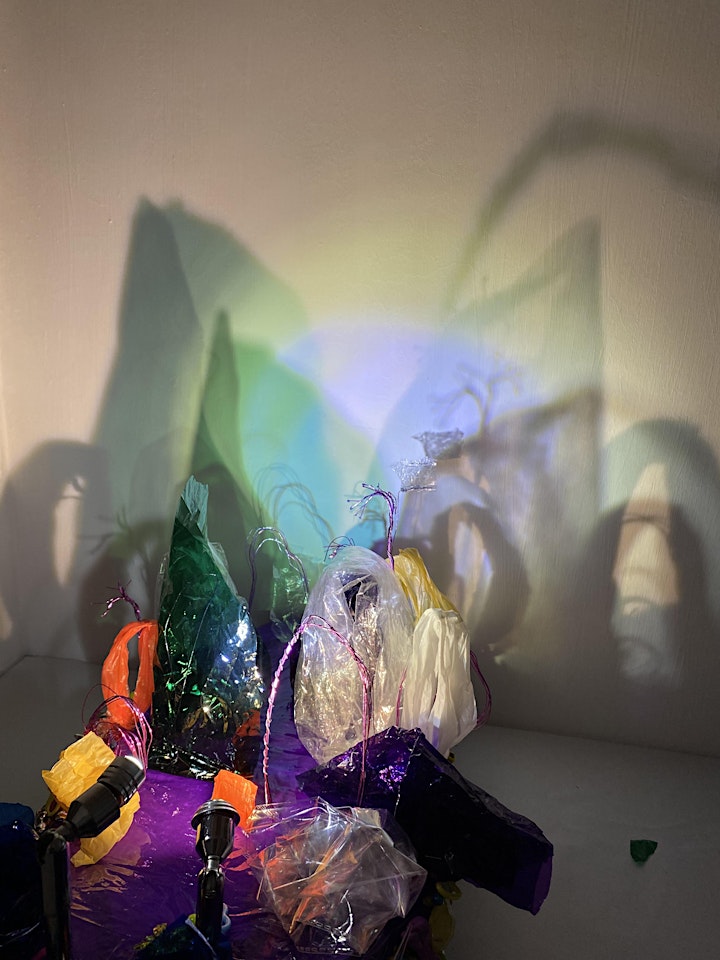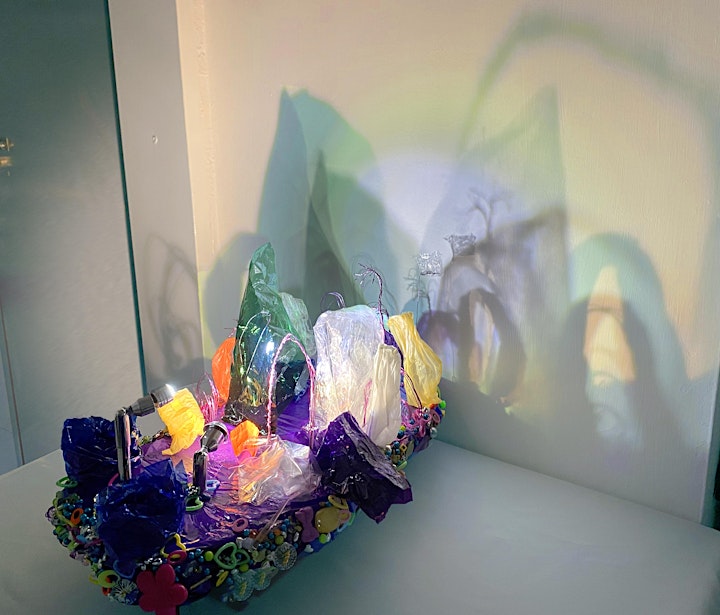 About the Instructor
導師簡介
Angela Yuen
阮家儀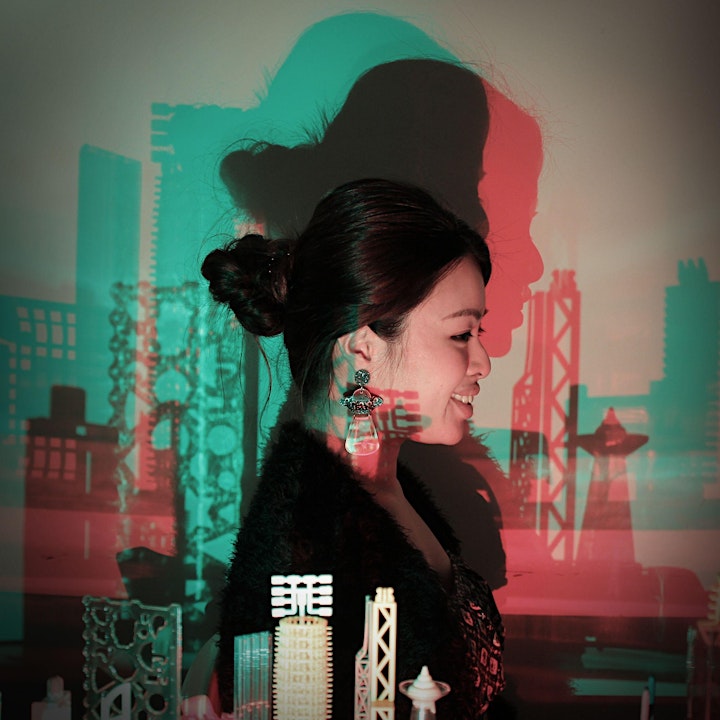 Born in 1991, Based in Hong Kong.
Angela Yuen graduated from the Academy of Visual Arts, Hong Kong Baptist University in 2014. She went to Linfiled College in the U.S. for an exchange program in 2013 to develop her installation art and received the Dean's List Honours. In 2016, she had her artist in residency at Red Gate Gallery, Beijing. In 2019, she was the finalist at Sovereign Asian Art Prize. In 2021, she was the finalist at 26th Ifva awards (Media Art Category).
Angela Yuen's art practice focuses on urban culture and the theme "Neighbourhood". Yuen highlights the symbolic meaning of her selected found objects and transforms them into her own artistic language. Under rapid urban development, Hong Kong people experience ever-evolving physical and social environment. Through collecting manufactured objects, Yuen rediscovers the human warmth she was once used to as a child growing up in this city. "Neighbourhood" is not only a theme of her practice, but also deeply embedded in her creative process.
Her works have been shown in Hong Kong, Macau, Beijing and Australia ; collected by Hotel Stage Hong Kong, IFC Isola, LRC Hong Kong, The Middle House Shang Hai, Niagara Gallery Australia, and private collections.
1991出生於香港 ,2014年畢業於香港浸會大學視覺藝術系。2016 年於北京紅門畫廊作藝術家駐留。2019年,她入圍Sovereign Asian Art Prize,並於同年入選第二届平遙國際雕塑節。2021年,她入圍 第二十六屆 Ifva 獎。
阮氏習慣選取並突顯物料的特性,並將其轉化成具象徵意涵的藝術語言。她以城市文化作為主要創作題材,透過裝置藝術和攝影表達她自身對城市之記憶和感受, 探討城市發展下的文化與不同年代的精神和人情味。
自2013年起參與多個藝術展覽及藝博會, 其作品曾於 香港、澳門、北京、墨爾本等地方展出 ; 作品為香港國際金融中心Isola、香港登臺酒店 、香港婦女遊樂會、上海鏞舍 (The Middle House)、墨爾本Niagara Gallery及Adam Collection收藏。
About Design Spectrum
Design Spectrum is a new initiative by Hong Kong Design Centre (HKDC) to foster a good design culture in the community. Located in a revitalised cluster of Grade 2 historic buildings at 7 Mallory Street, Wan Chai, Design Spectrum features year-round exhibitions, exchanges, design appreciation and other promotion programmes to cultivate a creative atmosphere, while nurturing local creative capital. It serves as a unique public face for HKDC to strengthen linkages with the community and partners locally, in other cities of the Greater Bay Area, ASEAN cities and overseas, and contributes towards creative and cultural tourism.
關於設計光譜
設計光譜是香港設計中心(HKDC)推出的全新項目,旨在推動社區培養好設計文化。設計光譜設於灣仔茂蘿街7號的二級歷史活化建築物內,透過舉辦全年展覽、交流、設計賞析及其他推廣項目,營造創新氛圍,同時為社會培育本地創意資本。作為HKDC面向公眾的獨特平台,設計光譜致力加強與來自本地、大灣區其他城市、東盟城市和海外合作伙伴的聯繫,同時推廣創意及文化旅遊。
About Hong Kong Design Centre
Hong Kong Design Centre (HKDC) is a non-governmental organisation, and was founded in 2001 as a strategic partner of the HKSAR Government in establishing Hong Kong as an international centre of design excellence in Asia. Our public mission is to promote wider and strategic use of design and design thinking to create business value and improve societal well-being, with the aim of advancing Hong Kong as an international design centre in Greater Bay Area and in Asia.
Learn more about us at www.hkdesigncentre.org
關於香港設計中心
香港設計中心為於2001年成立的非政府機構,擔當香港特別行政區政府的策略伙伴,以推動香港成為亞洲區內享譽國際的設計之都為目標。公共使命是推動社會更廣泛和具策略性地運用設計及設計思維,為業界創造價值及改善社會福祉,旨在推動香港成為大灣區及亞洲區內的國際設計中心。
了解更多:www.hkdesigncentre.org