About this Event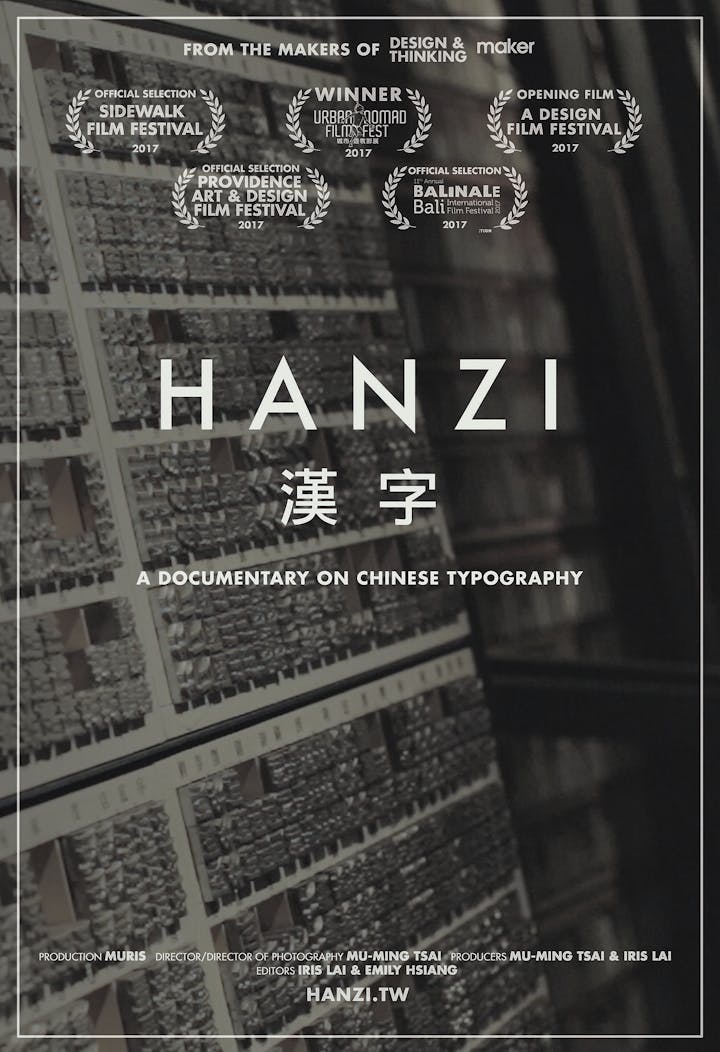 How does language shape identity? What role does handwriting play in the digital age? "Hanzi" is a feature-length documentary exploring the relationship between reading and daily life through the lens of modern Chinese typography, by interviewing various font designers, including Akira Kobayashi, a Japanese renowned Roman font designer and Sammy Or, a veteran Chinese font designer based in Hong Kong. You should not miss our first Screening if you are interested in figuring out the answer!
《漢字》是一部透過中文漢字探討閱讀和日常生活關係的紀錄片。這部電影更會訪問不同的字體設計師包括著名的日本字體設計師小林章以及中文字體設計師柯熾堅,探索語言如何塑造身份、手寫字在數位時代角色等議題。有興趣了解更多的你,切勿錯過我們的首場放映會!
25.10.2019 / 7:30pm - 9pm / @ Public Open Space 公共休憩空間
No. of Participant 名額: 70
Language 語言:English/ Mandarin/ Japanese (with Chinese subtitles) 英語/ 普通話/ 日文 (含中文字幕)
Free of charge 費用全免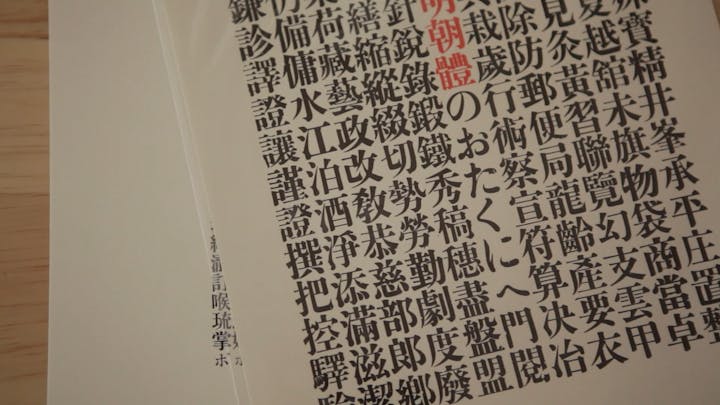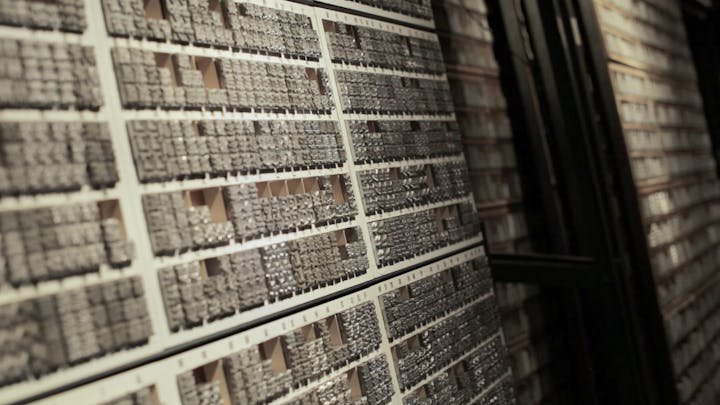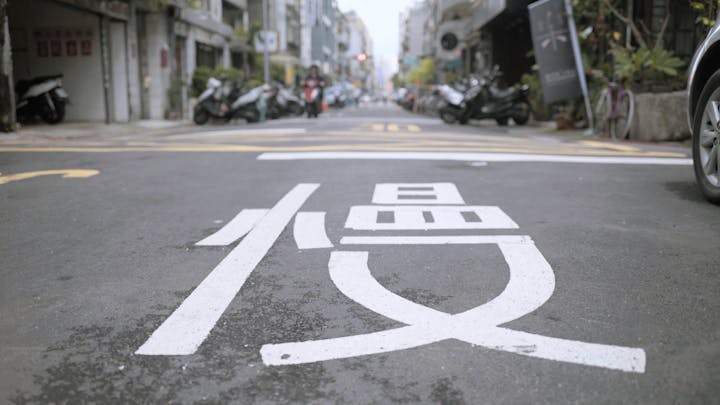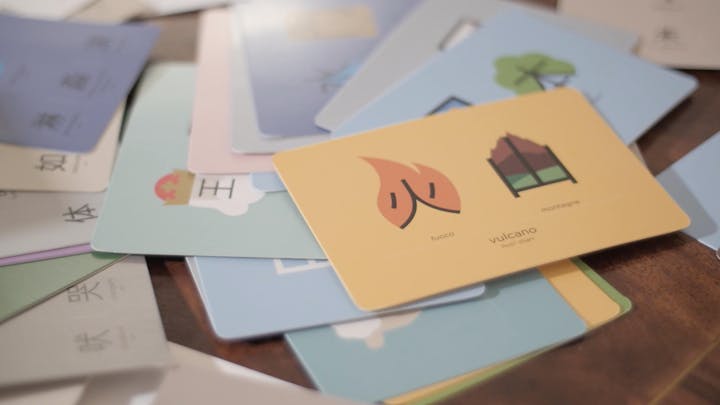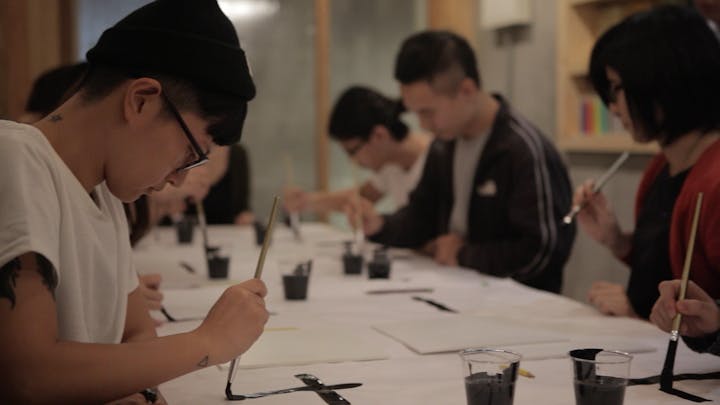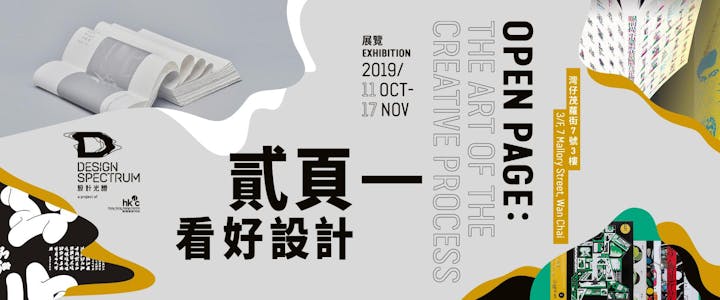 About the Exhibition - OPEN PAGE: THE ART OF THE CREATIVE PROCESS
This second exhibition, "OPEN PAGE: THE ART OF THE CREATIVE PROCESS", is an ambitious project which looks into imagination and artistry in the process of content creation — making designs that promote pleasure, enthusiasm and reliability, that communicate and draw attention, and encourage quietness and thought.
Date: 11.10.2019 – 17.11.2019
Time: 10:00 – 19:00 (Mon to Sun)
Venue: 3/F, 7 Mallory Street, Wan Chai, Hong Kong
Free admission
關於展覽「貳頁 — 看好設計」
為了探討及表揚在設計書籍過程中所彰顯的想像力和藝術感,在第二個展覽「貳頁 — 看好設計」所展出的每本書籍均內有乾坤,見微知著,賦予讀者恬靜及思考空間,令人眼前一亮。
日期︰2019年10月11日 – 11月17日
時間︰上午10時 – 晚上7時 (星期一至日)
地址︰香港灣仔茂蘿街7號3樓
免費入場
About Design Spectrum
Design Spectrum is a new initiative by Hong Kong Design Centre (HKDC) to foster a good design culture in the community. Located in a revitalised cluster of Grade 2 historic buildings at 7 Mallory Street, Wan Chai, Design Spectrum features year-round exhibitions, exchanges, design appreciation and other promotion programmes to cultivate a creative atmosphere, while nurturing local creative capital. It serves as a unique public face for HKDC to strengthen linkages with the community and partners locally, in other cities of the Greater Bay Area, ASEAN cities and overseas, and contributes towards creative and cultural tourism.
About Hong Kong Design Centre
Hong Kong Design Centre (HKDC) is a non-governmental organisation, and was founded in 2001 as a strategic partner of the HKSAR Government in establishing Hong Kong as an international centre of design excellence in Asia. Our public mission is to promote wider and strategic use of design and design thinking to create business value and improve societal well-being, with the aim of advancing Hong Kong as an international design centre in Greater Bay Area and in Asia.
Learn more about us at www.hkdesigncentre.org
關於設計光譜
設計光譜是香港設計中心(HKDC)推出的全新項目,旨在推動社區培養好設計文化。設計光譜設於灣仔茂蘿街7號的二級歷史活化建築物內,透過舉辦全年展覽、交流、設計賞析及其他推廣項目,營造創新氛圍,同時為社會培育創意資本。作為HKDC面向公眾的獨特平台,設計光譜致力加強與來自本地、大灣區其他城市、東盟城市和海外合作伙伴的聯繫,同時推廣創意及文化旅遊。
關於香港設計中心
香港設計中心為於2001年成立的非政府機構,擔當香港特別行政區政府的策略伙伴,以推動香港成為亞洲區內享譽國際的設計之都為目標。公共使命是推動社會更廣泛和具策略性地運用設計及設計思維,為業界創造價值及改善社會福祉,旨在推動香港成為大灣區及亞洲區內的國際設計中心。
了解更多:www.hkdesigncentre.org