Race for Opportunity: DIVERSITY LIST - Launch Event

Monday, 21 March 2016 from 12:00 to 14:00 (HKT)
Event Details
The Zubin Foundation, in partnership with Spencer Stuart, is launching Race for Opportunity: DIVERSITY LIST, an initiative to develop a list of committed ethnic minority individuals who have the skills, experience, and passion to serve on Hong Kong government advisory committees. The DIVERSITY LIST is the first of its kind in Hong Kong. Race for Opportunity: DIVERSITY LIST will launch on the International Day for the Elimination of Racial Discrimination, Monday 21 March 2016. 
We are delighted to announce that Mrs. Carrie Lam, the Chief Secretary of Hong Kong SAR, will be the Honoured Guest for the launch event.
About Race for Opportunity: DIVERSITY LIST
Race for Opportunity: Diversity List is a list of Hong Kong's most talented ethnic minorities, put forward by The Zubin Foundation, in partnership with Spencer Stuart, to serve on Hong Kong's government committees. All the individuals presented in the list have significant experience in their line of work, have demonstrated a commitment to serving Hong Kong, and will endeavour to make the time if they are appointed on government committees. These individuals come from a wide range of professional and personal backgrounds and should be considered for appointments on committees based on the skills that they have to offer.  
Race for Opportunity: Diversity List was developed specifically with the HKSAR government committees in mind. However, this list can be used by non-profits and business alike. Whether your organisation believes in a meritocracy and wants the benefits that come with diversity of thought, or wants to better understand the ethnic minority population of Hong Kong, this list will be invaluable to you.
Event Rundown:
12:00 pm     Networking
12:25 pm     Seating of Audience
12:35 pm     Welcome and Introduction to DIVERSITY LIST by Shalini Mahtani
12:45 pm     Launch of DIVERSITY LIST
1:00 pm       Opening remarks - Mrs. Carrie Lam, Chief Secretary of Administration
1:10 pm       Panel Discussion - "Importance of including Ethnic Minorities on Government bodies and Companies in Hong Kong"

1:40 pm       Q & A
1:55 pm       Closing remarks by Shalini Mahtani
2:00 pm       End of Event
Speaker Biographies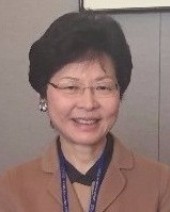 Carrie Lam
Chief Secretary for Administration of Hong Kong SAR Government.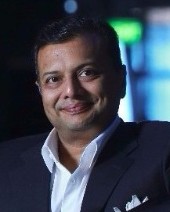 Girish Jhunjhnuwala
Founder and CEO, Ovolo Group
Girish was born and raised in Hong Kong. After completing his secondary school at Island School in Hong Kong, he went on to graduate from the University of Southern California in 1984 with a Bachelor of Science in Business Administration. Girish kicked off his career in 1984 when he began managing his family's Hong Kong based OEM watch business. As the new millennia ticked over, he saw that the watch industry was regressing and decided that it was time to move on to a new business he was passionate for. He then decided to get into the real estate industry, acquiring and opening his first Hong Kong serviced apartment in 2002, which went on to become the flagship Ovolo. Since then, Ovolo has evolved and the company currently owns and operates ten properties, including five hotels and one serviced apartment in Hong Kong as well as four hotels in Australia. Ovolo is now taking its brand to a larger, international audience.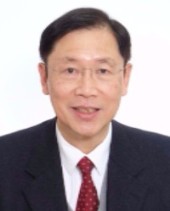 Michael Chan
Chief Operations Officer, Equal Opportunities Commission
Mr. Michael Chan is currently the Chief Operations Officer of the Equal Opportunities Commission. Mr. Chan joined the EOC as a directorate staff since its inception in 1996. He was appointed as Chief Operations Office in December 2015. As the COO, he supports the Chairperson and deputizes him in the overall administration and management of the Commission Office. He assists the EOC Board and the Chairperson in setting the EOC's directions and strategies. He also leads and co-ordinates EOC's multi-disciplinary work teams and taskforce on EOC's strategic priorities. He oversees the work of the EM Unit of the EOC which has been set up to advance racial equality and promote racial integration. He has an in-depth understanding of discrimination issues and has demonstrated a strong commitment to the values, mission and vision of the EOC.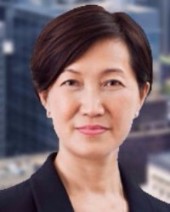 Alice Au
Board Director, Spencer Stuart
Alice Au is a member of Spencer Stuart's global board of directors and leads Spencer Stuart's global Financial Services Practice out of Hong Kong. She also leads the Board and Private Equity practices in Asia Pacific. A global citizen with deep relationships across industries, she brings more than 20 years of executive search and leadership counsel experience to her clients. She helps multinationals, principal investors, Asian and Chinese businesses, as well as family businesses, strengthen their governance practices and succession planning, and build and renew their boards and leadership to meet their strategic goals. Alice has a bachelor's degree in chemical engineering from Yale University and an M.B.A. from Harvard Business School. From 2010 to 2012, she served as a part-time member of the Central Policy Unit of the Government of the Hong Kong SAR. Since 2013, she has been a member of the Human Capital Committee of the newly formed Financial Services Development Council (FSDC) in Hong Kong SAR. Alice speaks English, Cantonese and Mandarin.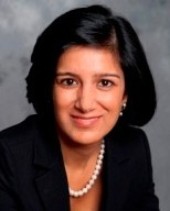 Shalini Mahtani
Founder and Chair, The Zubin Foundation
Shalini is Founder of The Zubin Foundation, set up to honour the life of her son, Zubin. The Zubin Foundation focuses is on critical issues that receive little attention in Hong Kong such as patient safety and care, racial integration, empowering women and girls and special education needs of non-Chinese speakers. Shalini is Founder and previous CEO of Community Business, a NGO that works in Corporate Social Responsibility (CSR) and Diversity & Inclusion. Shalini has been instrumental in advocating for companies involvement in their local communities and bringing diversity to corporates in Asia. She successfully lobbied the Hong Kong Stock Exchange to require listed companies to report on diversity on their boards. Amongst her many accolades, she received the Excellence Award from the Indian Association of Hong Kong in 2014, the American Chamber of Commerce, Master of Charity, Arts and Culture Award in 2011. She was honored by the World Economic Forum as a Young Global Leader in 2009. In 2008, Shalini was awarded an MBE from Her Majesty, Queen Elizabeth II for services to CSR in Hong Kong. In 2005, She was awarded "Chief Executives Commendation for Community Service" by Hong Kong SAR Government.
For more information about events organised by The Zubin Foundation, please visit our website (www.zubinfoundation.org) or find us on Facebook Facebook.com/zubinfoundation
For any further queries, please contact samyuktha@zubinfoundation.org
Cancellation:
Please note that the ticket is non-refundable and non-transferrable once the registration process is completed.
When & Where

The Excelsior Hotel, Marina Room-1
281 Gloucester Rd, Causeway Bay
Hong Kong
Hong Kong SAR China

Monday, 21 March 2016 from 12:00 to 14:00 (HKT)
Add to my calendar
Organiser
The Zubin Foundation (TZF) is a social policy think tank in Hong Kong. The mission of TZF is to raise awareness on social issues that do not receive enough attention in Hong Kong. We focus on patient care in Hong Kong, racial integration for ethnic minorities and non-Chinese speaking special education needs children and parents. TZF is a registered charity in Hong Kong (IR 91/12344).
To find out more about us and the work we do, please visit www.zubinfoundation.org