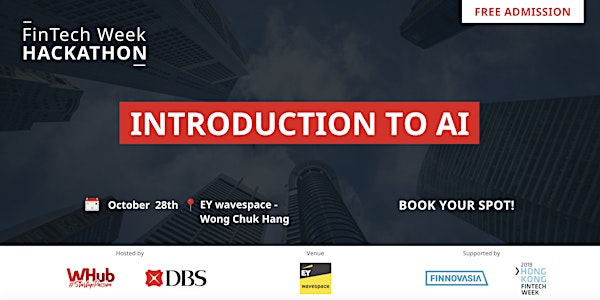 Introduction to AI | FinTech Week Hackathon 2019
We are excited to present you another insightful discussion on AI for the FinTech Week Hackathon 2019! Co-organized by WHub & DBS
When and where
Location
EY wavespace 28/F Casey Aberdeen House, 38 Heung Yip Rd, Wong Chuk Hang, Hong Kong Hong Kong Island , HKI Hong Kong
About this event
FinTech Week Hackathon (a satellite event of the Hong Kong FinTech Week 2019), organized by WHub & HKECIC & DBS will be held between 1st -3rd Nov, 2019. It's time to arm yourself with knowledge in different aspects to get yourself ready for 36 hours of inspiration, innovation and interaction!
We will have the experiment Gram Milosevic ( CTO, WHub & AngelHub) who will be monitoring this panel / workshop. AI expert Medhy Souidi (Head of FinTech at DBS) will share his experience with this topic, giving you important insights for the hackathon after which Cheney Cheng (Co-Founder, Apoidea) will give you an immersive intro and demo about AI . We will have also the chance to count on Steve Hamill (Director Lead Architect at EY Advisory), he will give us insights in A.I. on a global and corporate scale with experience handling large scale projects and how to implement real world solutions.
Don't miss the chance to meet them and get a head start.
The event will be held at EY wavespace in Wong Chuk Hang, it is an amazing opportunity to see their innovation center and to better understand how EY wavespace combines EY's experience in disruptive technologies such as artificial intelligence, robotics process automation (RPA), blockchain, data analytics, digital, customer experience and cybersecurity, with EY's deep industry domain and regulatory experience.
Secure your spot for a workshop to get yourself ready! This workshop will be an introduction to the AI & panel discussion.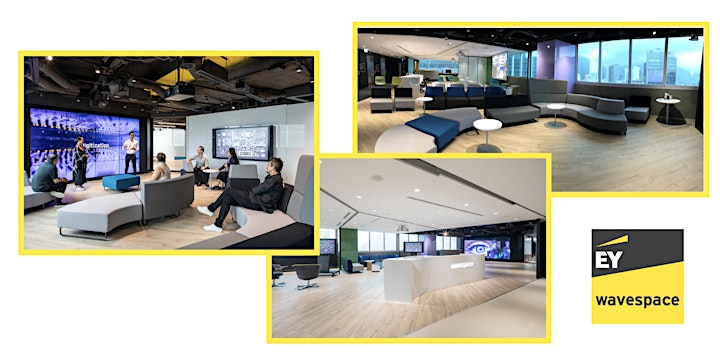 Workshop n:2 || Introduction to AI
Location : EY wavespace HK
28/F Casey Aberdeen House, 38 Heung Yip Rd, Wong Chuk Hang, Hong Kong
Date: 28 October at 6:30 - 8:30 p.m
Free
Join us for this workshop and get yourself FinTech hackathon ready!

There are 2 other workshops in preparation for FinTech Week Hackathon 2019.
And finally to concretize these workshops our :
* This workshops is open to the public, however, priority goes to FinTech hackathon attendees.

Do you have questions about FinTech, InsurTech and the FinTech Week Hackathon ?
Download our Fintech Ecosystem whitepaper, whub.io/fintech-toolbox , visit our website FinTech Week Hackathon or please contact the FinTech Hackathon team at hackathon@whub.io