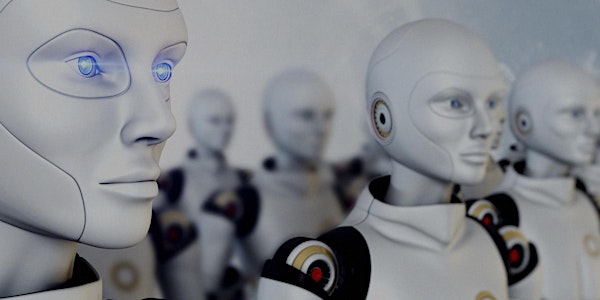 [FREE] Exponential Future Symposium
When and where
Location
The Hong Kong Polytechnic University 11 Yuk Choi Road Hung Hom, Kowloon Hong Kong
Description
Exponential Future Symposium
Date: 9 May, 2015
Time: 2:30pm - 8:00pm
Venue: The Hong Kong Polytechnic University (V-Core) - 13th Floor Innovation Tower (V-CORE), 11 Yuk Choi Road, Hung Hom
Fee: FREE admission, RSVP Required on http://exponential-future-symposium.eventbrite.hk
Event Descriptions:
For most people the XXI century seems to be the beginning of an Age of Prosperity. Humanity is entering an era of massive global changes, connected with the development of exponential technologies, which bring their influence to all spheres of science and technology. Over past 15 years there have been more more scientific discoveries than over the previous Millennium. Exponential technologies are defined by an exponential growth curve and promise to lead to a radical transformation of the world order in the not too distant future.
The main topic of the Exponential Future Symposium is the development of exponential technologies (especially AI and Anti-Aging technologies), and the associated rewards and risks — including potential existential risks.
The consequences of scientific progress are unpredictable and can carry both positive and negative impact. The appearance of new technologies changes social, political and economic situation and, for instance, can cause global unemployment and disappearance of familiar social dynamics. None of us can know what is to come, but we can work together to maximize the odds of a future that is beneficial for humans and other sentient beings.
PROGRAM
2:30 pm
Registration
3:00 pm
Graham Leach
Introduction
Introduction to Poly U School of Design and MET Program, Introduction to Conference
3:15 pm
Alex Turchin
Roadmaps for the Future
Dynamic roadmaps of exponential technologies development. Roadmap to achieve personal immortality. Global risk prevention roadmap. AGI safety solutions roadmap.
3:40 pm
Ben Goertzel
Artificial General Intelligence and its Applications and Implications.
The OpenCog AGI project. Practical applications of proto-AGI technology in the near term; examples drawn from current initiatives: genomics and longevity biology, investment management, telehealth, robotics, game AI. Medium-term implications of AGI:Singularity, transformation of human society. Importance of international and open-source development of AGI and other transformative technologies.
4:05 pm
Han the Robot, from Hanson Robotics
Demonstration of the World's Leading Facial Robotics Technology, brought to you by Hanson Robotics
4:20 pm
Mark Tilden
The Past, Present and Future of Biomorphic Robotics
4:45 pm
Break
5:05 pm
Andrew Garazha
Latest trends and breakthroughs in high-performance parallel computations based on CUDA NVIDIA for machine and deep learning. Practical applications for drug repurposing and anti-aging (InSilico Medicine)
5:30 pm
Dmitry Kaminskiy
Deep Knowledge Systems Introduction
Investments in disruptive exponential technologies, robotic member of board of directors VITAL — autonomous expert system to analyze and predict biotech industry, Portfolio Companies, Mission and Noncommercial activities.
6:00 pm
Turchin & Kaminskiy
Exponential era
Exponential technologies. Exponentials and existential risks. Exponential Technologies Institute. Worldwide smart collaborative IT-platform ExpTech with dynamic roadmaps of exponential technologies development, elements of crowdfunding, crowdsourcing and modelling. Exponential Technologies Institute community.
6:45 pm
Net-working