About this Event
A full-body workout that will get your body moving and leave you feeling energized. A fun mix of strength and HIIT that it suitable for everyone.
Available Class Schedule
Mondays to Fridays | 7:00am – 8:00am (except 12 & 26 March), 10:00am – 11:00am, 12:00pm – 1:00pm
Every Saturday | 9:00 - 10:00am, 11:00am – 12:00pm
HK$400 per person
Sky Lounge, Level 49, The Upper House
*Book five classes and enjoy the 6th class complimentary class. Please contact us at guestexperience@upperhouse.com for details.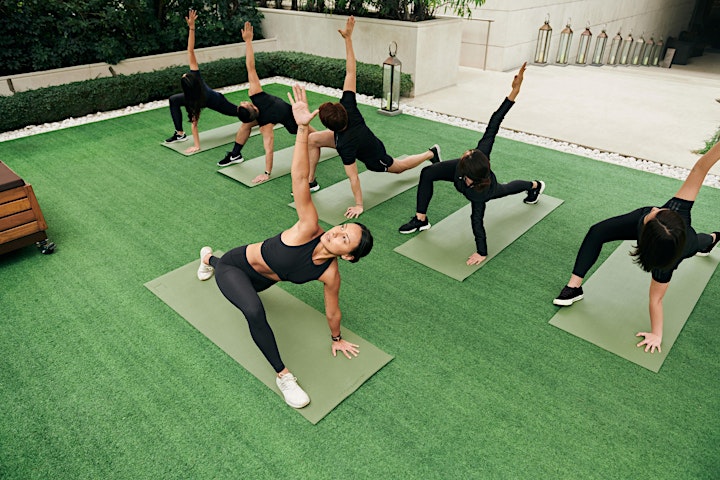 Born and raised in Hong Kong, Jen was fortunate enough to grow up with parents who saw the value in sports and exercise. Over the years, her fitness interests have become more and more diverse, from studying Sports and Exercise Science at HKU, to representing Hong Kong in women's rugby, and more recently competing in Bikini Fitness competitions.
The health and safety of our guests and team members is our top priority. Please rest assured that The Upper House team has also taken all necessary steps for better prevention of COVID-19.
1. Increased intensity and frequency of cleaning procedures in the common areas, including stepping up the disinfection of elevator buttons, door handles and handrails of escalators, as well as balustrades
2. Face masks are available upon request
3. Guest temperature checks upon entering the main entrance
4. Temperature check for team members; internal circulars to remind our team to maintain good personal hygiene; enhanced cleaning and disinfection of our offices and common areas
5. In addition to our safety measures, we would like to ask all guests who have developed any symptoms or been exposed to anyone connected to COVID-19, not to attend the classes.
6. Guest health questionnaire on arrival