Multiple Dates
Discovering Math: Growing IQ Launch and Open Day for Parents & Kids
About this Event
Growing IQ supports 2.5-12 year olds in developing mathematical mindsets through fun, hands- on and experiential learning using various manipulatives. We strive to ignite kids' curiosity, creativity and critical thinking to set them up as effective problem-solvers for the 21st Century and onwards.
We first opened in 2010 in San Francisco, expanded to Hawaii and Texas, and now to Asia's World City - Hong Kong. Join us as we mark our opening on an eventful weekend on October 17 and 18, featuring eye-opening talks from psychologists, educators and key Industry Leaders, fun (free!) educational classes and assessments for kids, and more exciting activities!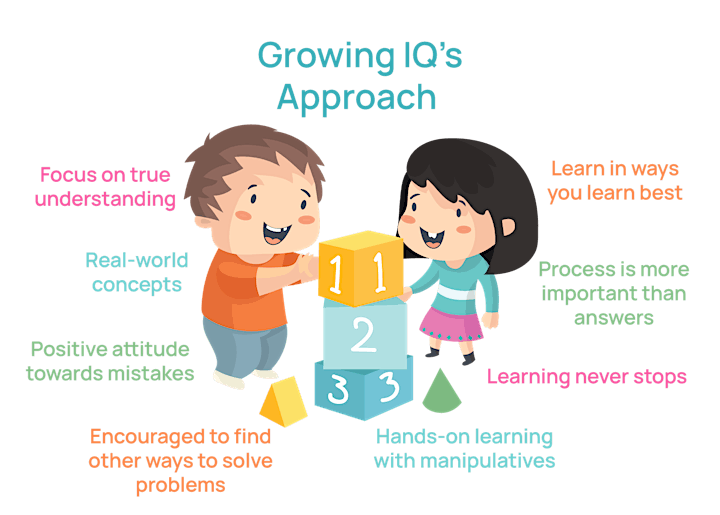 Launch and Open Day Agenda:
10:00AM : Registration 📝
10:30AM : Welcome and Opening by Founders 👋
11:00AM : Benefits of Experiential learning by Academic Director 🧮
11:15AM : What is a Growth Mindset? 🧠 (30 mins)
12:00PM : My Child Hates Math, What Do I Do? 🎲 (30 mins)
12:30PM : Lunch Break 🍜
1:45PM : Early Math Development: Building a Solid Foundation 🎯 (30 mins)
3:00PM : Developing Critical Thinking for Future Success 🚀 (30 mins)
Classes for Kids - Schedule:
While parents attend our talks, kids can join our free, hands-on classes and private assessments to receive personalized reports of their development!
"Growing IQ" classes focus on the mastery of math concepts through the use of various manipulatives, which help children discover, understand and retain these concepts (not just memorize!).
"Math, Music, Motion" classes focus on children's exposure to early mathematical concepts through fun and multi-sensory teaching, perfect for young children.
Class #1 - for Primary 1-3 Kids:
10:30AM : Growing IQ Class 👩‍🏫 (1 hour)
11:30AM : Feedback for Parents 💬 (15 mins)
Class #2 - for Kindergarten 1-3 Kids:
1:45PM : Math, Music, Motion Class 🧮 🎼(1 hour)
2:45PM : Feedback for Parents 💬 (15 mins)
Class #3 - for Primary 3-5 Kids:
3:00PM : Growing IQ Class 👩‍🏫 (1 hour)
4:00PM : Feedback for Parents 💬 (15 mins)
15-min Private Assessments: Available throughout the weekend on a first-come first-served basis
Details:
Date: October 17 & 18, Saturday & Sunday
Times: 10:00AM - 5:00PM
Venue: 4/F, China Hong Kong Tower, 8-12 Hennessy Road, Admiralty (Recommended MTR Direction: Wan Chai MTR Exit B1)
Welcoming all parents and kids to discover Math with us!