Location
Rooftop Garden, D2 Place ONE
9 Cheung Yee Street
Lai Chi Kok, Kowloon
Hong Kong
Hong Kong
Description
小型天台影院 重現法式家庭經典
由羅氏集團及 bread n butter 全力贊助,D2 Place今年再度與法國五月 Le French May合辦戶外天台電影院,由2017年5月6日起一連五個星期六晚上,播放五齣老少咸宜的精選法國人氣電影,包括來自 Truffaut 及 Godard 家鄉的電影作品,透過大屏幕,為你帶來嶄新的戶外電影體驗,一起發掘看法國電影的樂趣!

此外,現場更設有多個特色美食及本地小食攤檔,場地贊助單位 D2 Place 除了提供免費爆谷之外,更驚喜送出免費啤酒或雪糕券,予每場放映會之首50名入場人士,先到先得,送完即止。
日期:5月6日,13日, 20日, 27日, 及 6月3日 (逢星期六)
時間:下午7時開始
地點:D2 Place 一期 (D2 Place ONE) 天台花園*
交通:港鐵荔枝角站 D2 出口 (更多詳情)
*如受天氣影響,活動將改往 D2 Place 二期 (D2 Place TWO) "The Garage" 進行。
----- 免費入場 -----
In January 1886, the Lumières brothers – inventors of cinema and French! – invited an audience to watch their movie, and people panicked.
These people had never been to the cinema before and seeing a train moving on screen overwhelmed them so much that they ran to the back of the room. Whether this story is true or not remains uncertain, but one thing is certain: watching movies is an excellent way to get to know French culture and language.
The manner in which the French approach art will forever remain disarming. Across a variety of forms, they capture a movement, a moment, and never turn a blind eye to the bustling social issues of a period in time. Vivid and prevalent across all their cultural outputs, these projections are never stronger than in their filmmaking; arguably the greatest offerings throughout the entire cinematic spectrum.
For the entire family, the 5 must-see French film programme at D2 Place will offer perfect evenings of discovery, romance or fun on the big screen with free pop corn, beer & ice cream vouchers for the first 50 visitors of the night.
Date:May 6, 13, 20, 27 & Jun 3 (Sat)
Time: From 7:00 PM
Venue:Rooftop Garden, D2 Place ONE*
Transport:Exit D2, Lai Chi Kok MTR Station (Learn more)

*The venue may change to "The Garage" at D2 Place TWO (G/F) according to the weather condition.

----- Free Admission -----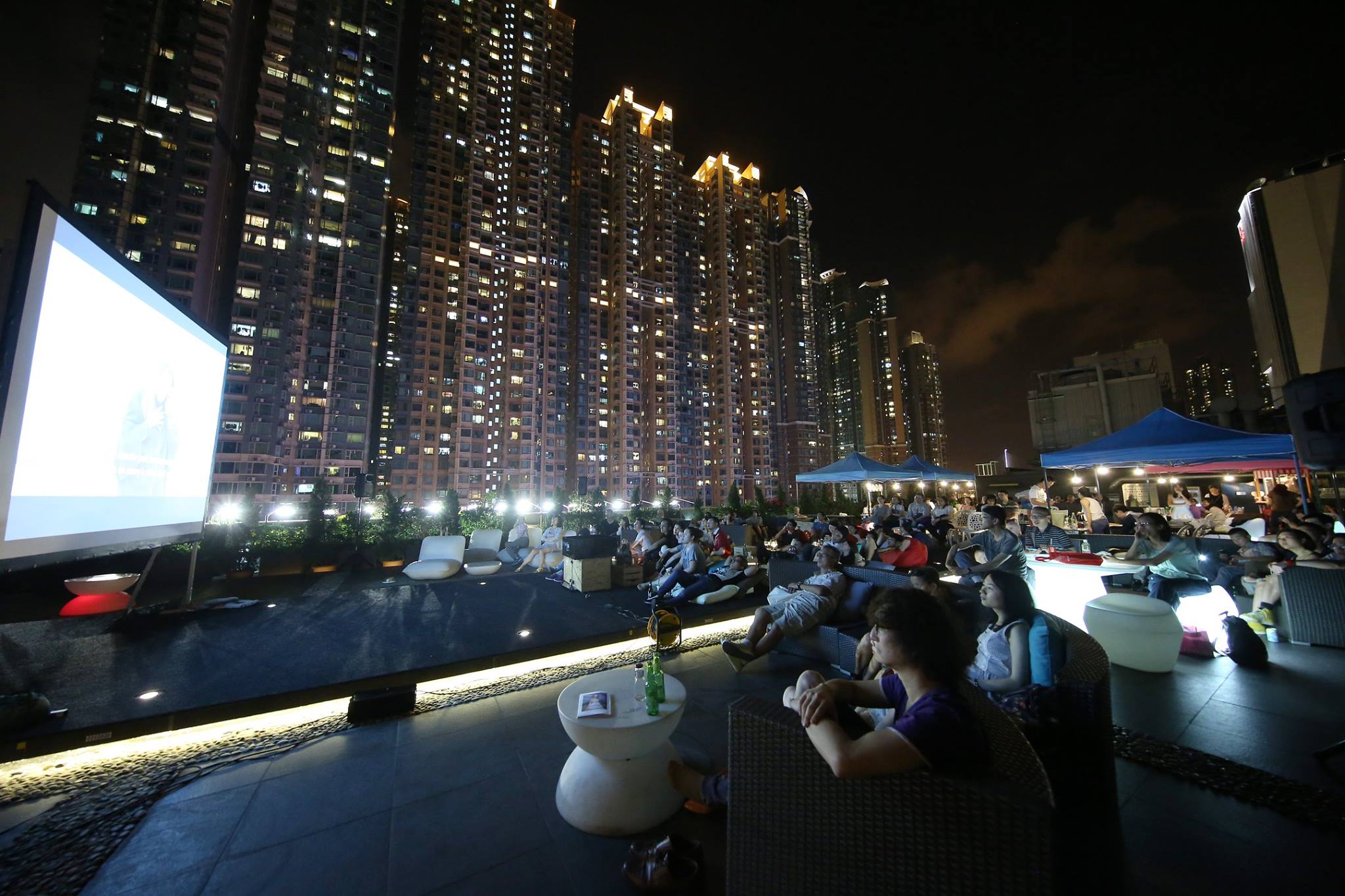 參加須知 About Enrolment:
1) 網上登記 Online RSVP
- 網上或即場登記均設人數限制,所有放映活動均不設劃位,先到先得,額滿即止
All shows are free seating with limited seats. Both Online and Walk-in registrations are assigned on a First-Come, First-Served basis.

- 以每個電郵地址計算,每人每場只限預留2個名額,否則作廢論
Each email address can only be used for enrolling the same event ONCE, for a maximum of 2 tickets.
- 成功登記者將會獲大會發出確認電郵
Successful registrants will receive Confirmation Email as identification.

- 所有成功報名者需於活動當日晚上7時15分前到達現場登記處,出示確認電郵作登記
Online registrants are required to arrive by 7:15 pm before the show starts and present valid Confirmation Email.

- 遲到者預留的位置將撥給walk-in名額,遲到者需於walk-in隊伍重新輪候
Latecomers may not be admitted. Queueing as walk-in visitor may be required.

2) 即場 Walk-in
- 大會約於活動開始前15分鐘(19:15)開始安排walk-in人士進場
Limited walk-in quota will be also available 15 minutes before the show starts at around 7:15 pm.

- 由於場地空間有限,walk-in名額每場只限20個
Only 20 seats are available for walk-in visitors.
- walk-in 名額有可能因應活動當日實際人數而作出改動,故不保證可安排入場
The walk-in quota may subjects to change depends on the actual number of audience. There is NO guarantee for entry.
---
電影放映表 Movie Schedule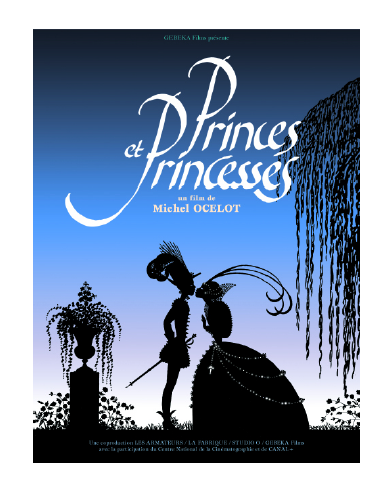 May 6, 2017
《王子與公主》PRINCES AND PRINCESSES, ©Les Armateurs
導演: 米歇.奧賽羅
六部動畫短片跨越時空、國界與性別;以剪影呈現意想不到的線條美感與意境,訴說看似古老實則後現代的另類童話。夜幕低垂,古老的劇場華麗復活;隱身市井的王子與公主粉墨登場;你準備要來看戲了嗎?請把入場券交給門口的貓頭鷹;牠會把「想像」與「好奇」撕下留著;然後給您「永不消逝的童真」作為票根 。為了滿足大家的王子公主夢;我們另備有「王子公主製造機」;您可自由選擇扮相,並有機會顛覆傳統;因為,王子公主=英雄美人?公主吻了青蛙,青蛙會變成王子嗎?公主吻了王子,會發生怎樣美麗的錯誤?
A Feature film by Michel Ocelot
Produced by Les Armateurs , La Fabrique Production , Studio O
A series of six stories told by means of a shadow theater…
A couple of creative and curious kids get together each night in an abandoned movie theater. With the help of an old projectionist, they create a whole other universe, becoming the heroes of the stories they've invented…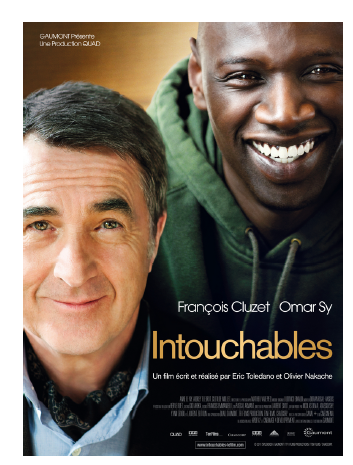 May 13, 2017
《閃亮人生》THE INTOUCHABLES, ©Golden Scene
導演: 艾力多倫達諾, 奧利華拿卡哲
出身法國貴族世家的菲臘(法司華古薩 飾),因一次跳傘意外而幾乎全身癱瘓,只剩下情緒意識和思考能力,終身只能坐在輪椅上,全身無法動彈,唯有聘請一名能24小時照顧日常起居生活的看護。菲臘竟雇用了剛剛出獄、住在巴黎近郊「廉租屋」的黑人男子迪維斯(奧馬司飾)來照顧他,二人一白一黑,一個說話文謅謅一個粗俗無聊,一個西裝筆挺一個愛穿底褲拖鞋,兩個生活在不同世界的人長時間相處下來,竟爆發出友誼火花,讓人生逆轉過來!

A Feature film by Éric Toledano, Olivier Nakache
Produced by BBDA Quad Productions
Actors: Francois Cluzet, Omar Sy
After a paragliding accident, Philippe, a rich aristocrat, is confined to his home. He employs Driss as home help. Driss is a young guy from the projects recently out of prison. In short, the person the least adapted for the job. Vivaldi and Earth, Wind and Fire, fine language and slang, suits and jogging outfits come together and a clash is inevitable. Two worlds collide and win each other over to give birth to a friendship as crazy, funny, and fierce as it is unexpected. A unique relationship that will make sparks fly and render Philippe and Driss untouchable.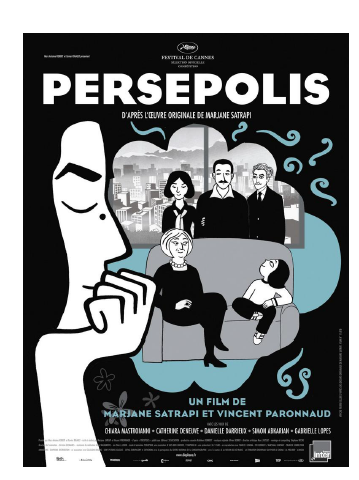 May 20, 2017
《我在伊朗長大》PERSEPOLIS, ©EDKO
導演: 瑪贊莎塔碧, 雲信柏羅洛
小女孩瑪珍生於德黑蘭一個思想開明的中產家庭,自幼接受法語教育,性格調皮活潑、敢作敢為。伊朗在巴列維王朝倒台後,局勢嚴峻,人人自危,她的父母惟有忍痛把女兒送出國。
14歲隻身來到維也納,在長達4年的留學日子裡,瑪珍從小女孩成長為亭亭玉立的少女,在呼吸自由空氣的同時,也受到種族歧視,因失戀的打擊決定返回故鄉,重新適應在這個封閉專制的伊斯蘭國家生活。經歷了4年失意渾噩的日子後回到祖國,她盡量循規蹈矩,結了婚安定下來。可惜最後還是忍無可忍,24歲那年離婚遠走法國,修讀插圖藝術,自此長居於外國。
A Feature film by Marjane Satrapi, Winshluss
Produced by 2.4.7. Films (247 Films)
This is a heartbreaking true story of a childhood coinciding with regime change and war in Iran. It is seen through the eyes of Marjane Satrapi who grew up a tomboy, larking around in sneakers and getting into scraps with boys. At the age of ten she goes to school and finds that her entire world has changed. Girls and boys enter the shool building through different doors and Marjane, no longer allowed to wear her boysih clothes, is forced to cover up in a long dark robe. Her strong will gets her in to several close encounters with her teachers at school and later the country's morality police. Marjane grows up with Iraqi bombs falling on her street and strict rules governing her life. Eventually her parents decide she would be better off with an education abroad and send her to Europe. Despite the freedom of Europe, she lisses her family and her country despite its flaws, and has returned to Iran before long. She is in a brief marriage upon her return but when that fails Marjene leaves her country for good.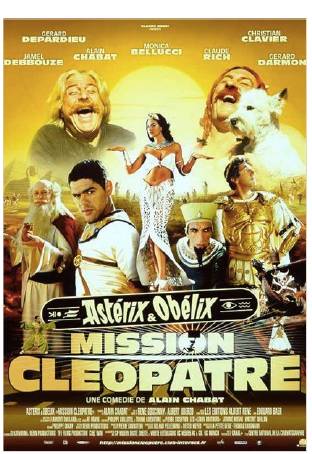 May 27, 2017
《埃及艷后的任務》 Asterix and Obelix, Mission Cleopatra, © PATHE
導演: 阿蘭•夏巴
故事描述埃及艷后和凱撒大帝打賭,下令3個月內建築一座皇宮,顯現埃及人的建築超人一等。建築師奴美洛比斯負責這項超乎人力的任務,於是他只得求助於祭司帕諾拉米克斯。祭司以他的神力飲料,讓所有工人精神百倍,日以繼夜的工作。但是另一位建築師安莫柏菲心存嫉妒,想盡了辦法來破壞。導演夏巴自己飾演凱撒大帝,他一方面不希望埃及艷後達成任務,但又期待與她在新王宮中相會。
A Feature film by Alain Chabat
Produced by Katharina, Renn Productions
Actors: Gerard Depardieu, Christian Clavier, Jamel Debbouze, Monica Belluci
It's back in 52 BC. That's right, BC. Although Gaul isn't totally overrun, Cleopatra's Egypt is under the yoke of the Roman Empire. What's worse is that Cleopatra, that dame with the big nose, has had the good sense to chose Caesar for her boyfriend. Caesar is the Emperor of the Greatest of All Peoples. Or so he says.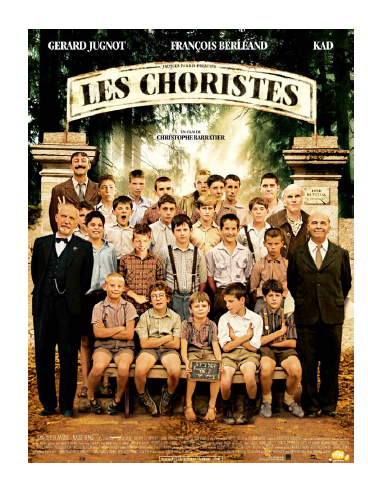 Jun 3, 2017
《歌聲伴我心》THE CHORUS, © PATHE

導演: 克里斯托夫•巴拉蒂
懷才不遇的中年老師,如何用音樂帶領一群被大人放棄的學生,在保守壓抑的年代中,尋找生命的真諦...... 那年夏天,馬修老師踏進寄宿學校,任務是「輔導」一群無可救藥的孩子。這過氣的音樂老師竟然想當作曲家來感化這群學生,而在這沒有任何娛樂的學校中,新老師自然成為同學們捉弄的課外活動。有一天,學生偷走老師的公司包,裡面藏著一堆黑白「豆芽菜」,會對五音不全的學生發生什麼奇蹟呢?
A Feature film by Christophe Barratier
Produced by Galatée Films
Actors: Gerard Jugnot, Francois Berléand, Kad Merad
1948. Clément Mathieu, an unemployed music teacher, finds a job as proctor in a correctional boarding school for minors.
Although particularly harsh, the educational policies of the school's director, Rachin, are proving ineffectual.
Clément sets out to change the pupils' lives by acquainting them with the magic and power of music
---
座位參考 Seating Plan Reference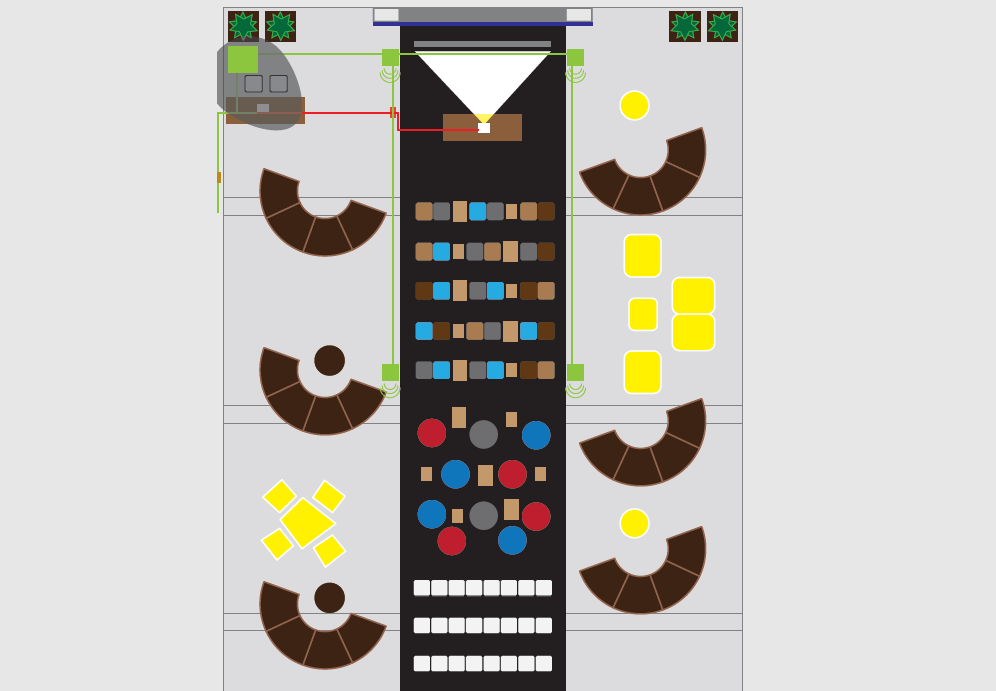 有關 Le French May 其他活動詳情,請瀏覽 frenchmay.com.
**節目如有更改或取消,恕不另行通知。
**有關惡劣天氣的緊急安排,請留意 Facebook 公布詳情。
**如有任何爭議,D2 Place 及法國五月保留最終決定權。
**All programmes are subject to change or cancellation without prior notice.
**For the special arrangements under inclement weather conditions, please click here for details.
**In case of any dispute, D2 Place & Le French May reserved the rights of final decisions.