Location
CoCoon
3/F, Citicorp Centre, 18 Whitfield Road, Tin Hau
Hong Kong
Hong Kong
Description
Description:
#CoCoonPitch Night enables entrepreneurs to present their products or services to a variety of audience and seek potential investors, co-founders, team members, customers, corporate partners or publicity.
Pitch Night in Numbers:
http://www.hkcocoon.org/pitch-night.html

- 192+ pitch teams have showcased
- CoCoon entrepreneurs have raised HKD644+ million since 2012


Pitch Teams:
[Mindfulness solution] Mindfio - Kendy Abbasi
Mindfio introduces a mindfulness platform with trainers, corporates and trainees in mind, that will disrupt the mindfulness training market with bio-feedback and data-driven personalization.
[Pet Health Supplements] NutroPet Arena - Abbey Tsui / Raymond Li
Extracted from premium and medicinal LingZhi mushroom and made into an easy to consume powder format, the Complete 360 degree is an exclusive all-rounded supplement for elder dogs for a longer and happier life.
Facebook account : https://www.facebook.com/nutropetarena/
[Exchanging Ecard] MeetDots - John Kwok
MeetDots provide a smart way for exchanging ecard and it help to protect our environment by using less paper.
Facebook account: https://www.facebook.com/meetdots/
Twitter account: https://twitter.com/MeetDotsApp
[Car platform] Beyond Cars – Preston Cheung
Beyond Cars eliminates inefficiencies and overhead intermediary costs associated with car dealerships and reshapes how and where you buy cars through technology and services based on convenience, trust and transparency.

Twitter: @BeyondCarsHK
[Social Venture Fintech] MM Community - Justin Chan
Crowdsourcing Infrastructure Bonds in Myanmar - where Locals Propose and Fund Schools, Roads and Hospitals with 100% Government Repayment.
[Discover food from your screencap] Foodicap - Gordon Li
Foodicap is an innovative mobile publishing, content creation and distribution tool for influencers. Socially inspired audience will be able to see all their screenshotted photos, get the restaurant details and discount code, as well as discover curated channels and new influencers.
Judging Panel: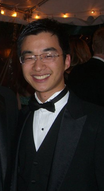 Mr. Philbert Fan
Director, China Vanke Co. Ltd.

Philbert has extensive investment experience across a wide range of asset classes and geographies. He has a great interest in helping new startup in Asia succeed. He has previously worked at 3G Capital (the owners of Burger King, Heinz and Tim Hortons) as well as Temasek and BCG. He has an MBA from Harvard Business School and a BA from Stanford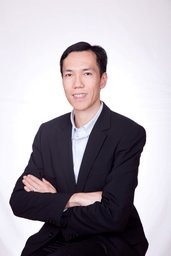 Mr. Alex Lau
Executive Director and Head of Digital Innovation, Institutional Banking Group at DBS Bank
Alex has 20 years of extensive experience in the IT and banking industry, focusing on e-channel development, digital innovation and marketing analytics. He is now the Executive Director and Head of Digital Innovation of Institutional Banking Group at DBS Bank. Alex graduated from the Computer Science Department of Stanford University with BS and MS degrees, and has spent 7 years in Silicon Valley before returning to Hong Kong. In his latest capacity, Alex is driving the digital innovations in DBS SME banking and has won 6 digital awards for the bank.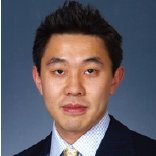 Mr. Matthew Lo
Vice President, HNA Group (International) Company Limited
Matthew Lo is Vice President at HNA Group (International) Company Limited, focused on outbound investments in the technology and logistics space. HNA Group is a Global Fortune 500 Chinese conglomerate with businesses in aviation, tourism, financial services, real estate, technology and logistics.

Previously, Matthew was a co-founder of Fast Gourmet Group, and worked in private equity at Metalmark Capital (Morgan Stanley Capital Partners) and investment banking at Credit Suisse. He received his BS in Electrical Engineering from the University of Pennsylvania, MBA from Tsinghua University and MS in Management from MIT Sloan.