Description
2018 CityU Digital Business Innovation Festival - Opening Ceremony
ONE HEALTH
‧
DIGITAL SOCIETY
‧
SMART CITY
The progression of our society bases around the three key areas of Education, Business and Technology. The interlinking relationship between the three areas involves a transmission of knowledge, whereby knowledge is transmitted cyclically via discovery, innovation, stimulation, application and transformation.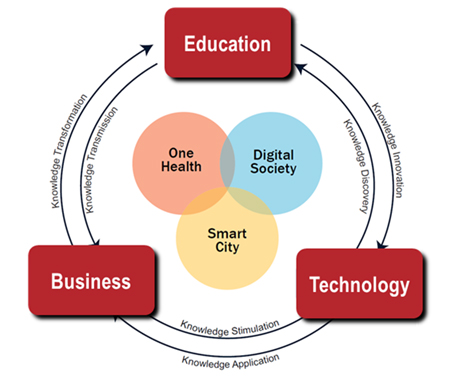 How knowledge is most effectively transmitted? What challenges and opportunities stand before us in the transmission of knowledge among the three areas? What can we do to exploit these opportunities or resolve these challenges? The 2018 CityU Digital Business Innovation Festival will seek to explore answers to these questions throughout the course of the week. During the Opening ceremony our expert speakers will deliver their views on these matters from their respective fields of Education, Business and Technology. An innovative App Idea Poster Competition will also be open for voting by the audience during this event.

Date: 23 January 2018 (Tuesday)
Time:
6:30pm - 7:00pm

Cocktail Reception & App Idea Poster Competition Voting
7:00pm - 8:30pm

Introduction of the Festival &
Keynote Speeches
8:30pm - 9:30pm

Networking Buffet Session



---


Keynote Speakers:
Professor Way KUO
President and University Distinguished Professor
City University of Hong Kong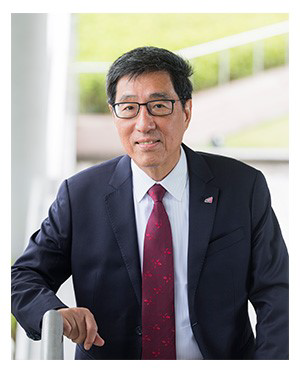 Professor Way Kuo is President and University Distinguished Professor of City University of Hong Kong. He is a member of the US National Academy of Engineering and Academia Sinica in Taiwan, and a Foreign Member of the Chinese Academy of Engineering and the Russian Academy of Engineering. He is renowned for his work in designing the reliability of electronics systems and nuclear energy, and has made breakthroughs in nano-reliability research.
Professor Kuo has a long and distinguished career in higher education over the past 24 years and still on-going and across three higher education institutions including Texas A&M University, University of Tennessee and City University of Hong Kong.
---
Dr. Witman HUNG, JP
Principal Liaison Officer for Hong Kong
Shenzhen Qianhai Authority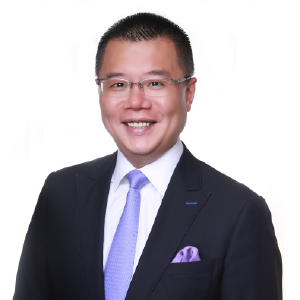 Dr. Witman Hung is currently the Principal Liaison Officer for Hong Kong, Shenzhen Qianhai Authority. A seasoned ICT professional and angel investor, Dr. Hung has worked in the industry for 30 years. He is the President of the Internet Professional Association, Executive Chairman of Chinese Big Data Society and Vice Chairman of the Monte Jade Science and Technology Association of Hong Kong. He was elected as a Director of the Board of the World Summit Awards, an initiative within the framework of UN WSIS.
Dr. Hung is currently an Academic Committee member of China Silk Road iValley Research Institute, Standing Committee Member of the Center for China and Globalization and Adjunct Professor of Jinan University.
---
Mr. Herman LAM
Chief Executive Officer
Hong Kong Cyberport Management Company Limited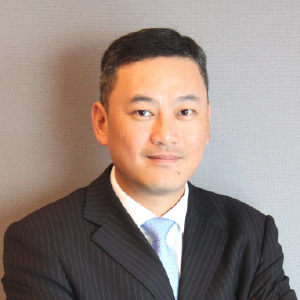 Mr. Herman Lam has extensive experience and expertise in management, and information & communication technology. He is the CEO of the Hong Kong Cyberport Management Company Limited. Prior to his tenure with Cyberport, Mr. Lam was the General Manager of Microsoft HK Ltd.
Mr. Lam plays a prominent role in the public mission area, on Cyberport's strategies in setting programme initiatives which assist HK develop as an ICT hub for innovation and trade, and encouraging the development and upgrading of ICT skills and resources in the wider community. He is active in community affairs and industry development, having served on a number of statutory bodies including the Digital 21 Strategy Advisory; and various competition judging panels including the HK ICT Awards.
---
Mr. Wilson WONG
Director of Advisory
Deloitte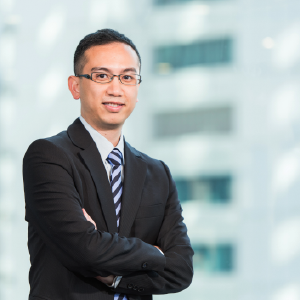 Mr. Wilson Wong is an experienced advisor, specialized in Audit and Assurance – IT. He has rich experience in Stored Value Facilities, from infrastructure to security and controls. With years collaborating with clients from the government and commercial sectors, Mr. Wong leads a number of Internet / network security assessment, general computer controls review, application controls review, as well as performing data interrogation by using automated Data Analytics Tools to meet clients' specific needs.

Qualifications:
· Certified Public Accountant, USA (AICPA)
· Bachelor in Computer Science and Information Systems (Hons)
· Certified Information Systems Auditor, USA (CISA)
· Certified Internal Auditor, USA (CIA)
· Certified IT Infrastructure Library (ITIL) Practitioner
---
Mr. Barry CHAN
Partner, Financial Services Sector Leader, IBM Global Business Services
IBM China/Hong Kong Limited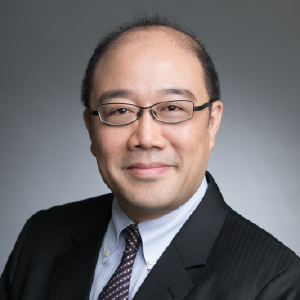 Mr. Barry Chan has over 20 years of business strategy and transformation consulting experience with a proven track record of delivering technology led transformational projects in the financial services sector. Mr. Chan is responsible for multinational banking project engagement with regional deployment across Asia Pacific leveraging IBM global delivery centres in India and China. His recent engagements include business innovation consultation, business value assessment, core banking and treasury system transformation, etc. He counsels clients on digital banking, business operation and IT strategy, and he is also a regular speaker providing insights on FinTech and financial services industry transformation perspectives.