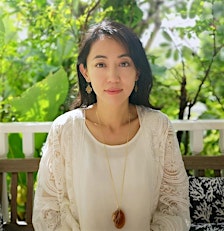 Yvonne Yjemani Li
Yvonne Yjemani Li is a multi-dimensional being - a spiritual guide, catalyst, healer and creationist in the modern-day world.
For the past 20 years, Yvonne has also pursued her philosophical, spiritual and holistic practices, and now supports others in a variety of modalities enabling integration of the best-of-class practices that advance one's self-mastery and spiritual growth, as well as enhance one's well-being. From Yvonne's heart to her travels to the infinite universe, it has activated a remembrance of her Soul's gifts and planetary mission. Combining the heart of the healer, a creation scientist, and the enlightened mind, Yvonne is a multi-dimensional combination of love and light that opens doors for others so that they may access greater love, consciousness, the gift of flow, and harmonic balance. For the last 3-years Yvonne has been co-creating with the enlightened realms, sharing insights on self-mastery, consciousness, and oneness via writings, private sessions, group workshops and channeling universal healing from multi-dimensional realms. She has also collaborated and performed with grammy-award winning musicians and sound healers on sacred sound journeys, as well as consciously channels her unique frequency of divine love, consciousness, and essence into her creative artwork.
In September 2019 Yvonne was guided to initiate the consciousness co-creation source portal that is Hong Kong, to support the wider community to move forward despite different views expressed during the recent conflict and violence. As the original spark that spurred the #beloveHK movement, she has been facilitating the co-creation and collaboration of more than 100 souls from the spiritual community resulting in new consciousness grid development, marathon meditations, and the Be Love Festival that saw more than 1000 people participate in the one-day wellness event.
Sorry, there are no upcoming events