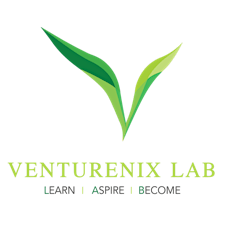 Venturenix LAB
A ground-breaking establishment, Venturenix LAB sets to help IT talents translate their skills into more job opportunities, and for employers on the lookout for savvy IT staff.  Our goal is to revamp the IT and Digital landscape by effectively matching both employers and IT talents.
We elevate the competitiveness of IT talents. 
For talent-seeking employers, be worry-free when considering Venturenix LAB trained IT candidates. With seasoned instructors to preside over the courses, students from the LAB will be equipped with up-to-date technical skills and suitable soft skills.

Venturenix Recruitment Firm is committed to matching graduates of Venturnix LAB with the most suitable employers of international corporations, SMEs and start-ups.
The journey of becoming better starts today.
Sheung Wan • Hong Kong, Hong Kong Island