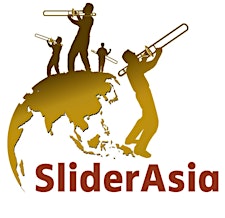 SliderAsia Music Festival | SliderAsia 亚洲长号及铜管音乐节
SliderAsia Trombone Festival is the largest week-long annual get-together since 2011, for international trombonists of all levels for learning and exchanges, with the visiting top professional trombonists and educators around the world to celebrate the best musicianship and personalities of finest trombonists.  Since 2014, SliderAsia has expanded to invite euphonium and tuba players to participate and subsequently in 2017, SliderAsia has become a brass music festival accomodating the full brass families.
"SliderAsia Music Festival 2017 proudly presents 25 internationally well-known brass artists, 130+ brass players and partcipants from 19 nationalities across the globe, performing 26 concerts for music exchange in 7 days.  We welcome anybody from the Hong Kong communities to enjoy this rare international brass music experience with us." ~ Stanley Chen, Founder & Executive Director of SliderAsia Music Festival.
We share the best of classical, jazz and many other genres of finest but rare trombone music through a number of clinics, performances and showcases with the general public.
SliderAsia is organized and presented professionally by the non-profit Hong Kong Trombone Association as a flagship project of the Association to achieve its main objects.
The official website is at http://www.SliderAsia.org.
You may contact us by email at office@SliderAsia.org or call us at 852-39732022.
Sorry, there are no upcoming events