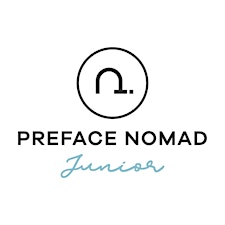 Preface Nomad Junior
Preface Nomad Jr is the kid's line of Preface Nomad, specialised in providing coding training to kids and teens.

We provide training in Games & Animations Programming (Scratch & ScratchJr) as well as Mobile App Development (MIT App Inventor) in 1-on-1 or group format. Our 1-on-1 training is fully personalised to the levels and goals of every student by machine learning. Designed for complete beginners, our holiday boot camps provide intensive training for anyone who is ready to kickstart their coding journey.

About Preface Nomad:
Preface Nomad is an award-winning coding school for students of all ages and occupations. Since 2019, our programs have trained educators at MIT, international corporates as well as students from London and Hong Kong.

For all course details please visit: https://www.prefacenomad.com



Sorry, there are no upcoming events