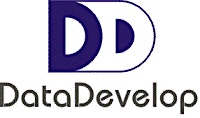 DataDevelop Consulting Ltd.
DataDevelop Consulting Ltd. is a result-oriented management consulting firm, specializes in providing Demand-Driven Supply Chain and Logistic improvement projects by Theory of Constraints (TOC), Lean, Six Sigma TLS synergy, SCOR modelling best practices with digital supply chain transformation. Over the last 28 years, we have successfully established many improvement projects through TOC, Lean, Six Sigma, SCOR, Robotic Process Automation and ERP business process modelling for practical bottom-line improvement in different industries.
We are committed to helping our customer to succeed by increasing cash flow velocity and by maximizing profitability without real risks.