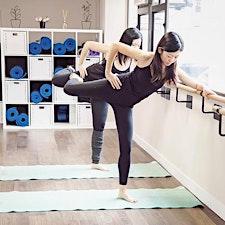 Barre 2 Barre HK
Barre 2 Barre is a studio that makes a difference, dedicated to more than exercise, we empower people of all ages to use their bodies as they are meant to work.  Whether you are beginning an exercise program, a high level athlete, or just want to tone up, we have a program for you.
We are certified in BarreAmped - an internationally taught barre technique that takes classic barre moves and amps them up with power, precision, and focused intensity. This electrifying method deeply connects the mind to the body, leaving you feeling plugged in and calmly energized while you shed pounds and lean out.
Come on over to our studio in Central, HK for a class and let's #shaketochange at the barre!
 
Barre 2 Barre • Central, HKI
HK$155.99