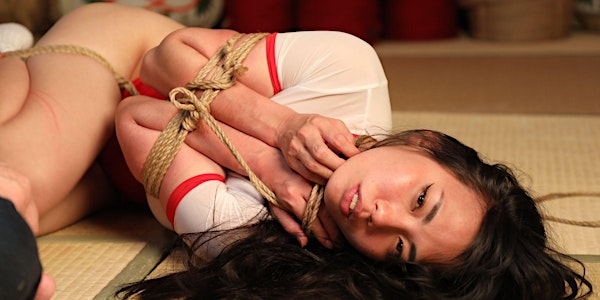 Yukimura-ryu (雪村流) Workshop 2 of 2
A structured course along the kyu (skill) levels of Yukimura-ryu
Refund Policy
Contact the organizer to request a refund.
About this event
This is the second of two structured Yukimura-ryu workshops.
The iconic caressing style of kinbaku will be explained and presented by Osada Steve together with his muse 'Betty Page Of The East'. (@j_bdoll on IG)
To see how 'Betty Page' takes to rope see https://kinbaku.jp.
To discover more about the progenitor of aibunawa (愛撫縄) and shuuchinawa (羞恥縄) read 'SM Sniper Interview with Osada Steve about Yukimura Haruki' https://tokyobound.com/blog/?p=913.
Take a look at a previous Yukimura Floorwork workshop here: https://www.shibari-dojo.com/p/floorwork-secrets
This workshop offers a 'structured' format as it covers the official Yukimura-ryu curriculum based on kyu (skill) levels. Upon completion of both workshops participants will be issued certification.
Minimum knowledge level: all levels
This virtual workshop will be filmed.
The recordings will be made available to all participants for 30 days for FREE streaming and downloading on www.kinbaku-academy.com.
Please allow several days for the edited recordings to become available.