Multiple Dates
Yoga + Fitness | Janith Chang - Flow into Strength by lululemon
March Month of Wellness | Janith Chang - Flow into Strength by lululemon
About this event
Take a moment to sweat, grow and connect with your body, your mind and your surroundings in this 60-minute class. Start with a dynamic flow, followed by a challenging strength series, then finish with a restful mindfulness practice to experience the lululemon #thesweatlife.
60-minute class. Suitable for all levels.
Available Class Schedule
15, 22 March 2020
9:00-10:00am
HK$400 per class
Sky Lounge, Level 49, The Upper House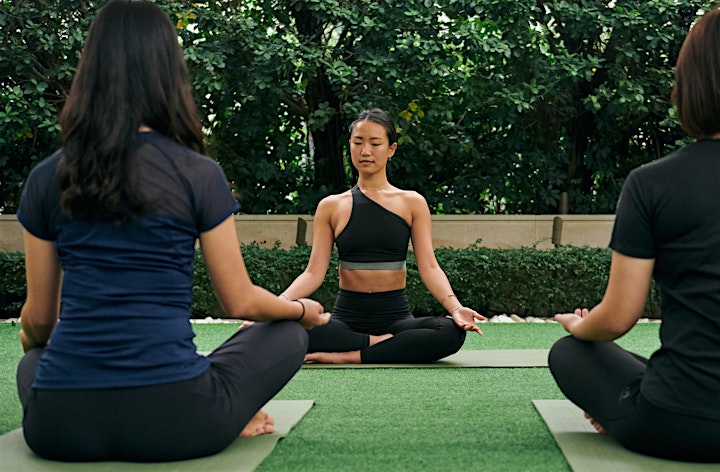 Janith is a life-coach, mindfulness practitioner, and certified yoga teacher. After excelling in a career in business and fashion, she discovered her life purpose "to be her brightest self and to help others stand in their light." Consequently, Janith transitioned away from the corporate world to launch CAHAYA. CAHAYA utilizes the tools of coaching, yoga, and mindfulness to empower others to uncover their light and live their most joyful, fulfilled, authentic, and purposeful lives. On the mat, Janith seeks to help people reconnect with their inner-self and uncover self-love and gratitude. Join her for a yoga practice that is feel-good, soulful, reflective, grounding, calming, and empowering.
Follow @seekcahaya @janithchang @lululemonhk on Instagram
The health and safety of our guests and team members is our top priority. Please rest assured that The Upper House team has also taken all necessary steps for better prevention of COVID-19.
1. Increased intensity and frequency of cleaning procedures in the common areas, including stepping up the disinfection of elevator buttons, door handles and handrails of escalators, as well as balustrades
2. Face masks are available upon request
3. Guest temperature checks upon entering and leaving the main entrance
4. Temperature check for team members; internal circulars to remind our team to maintain good personal hygiene; enhanced cleaning and disinfection of our offices and common areas
5. In addition to our safety measures, we would like to ask all guests who have developed any symptoms or been exposed to anyone connected to COVID-19, not to attend the classes.
6. Guest health questionnaire on arrival
Organiser of Yoga + Fitness | Janith Chang - Flow into Strength by lululemon