Refund policy
Contact the organiser to request a refund.
Eventbrite's fee is nonrefundable.
Power of Mobile Numbers and How You Can Change Your Life with Your Mobile Numbers. Hands-on with 68 case studies
About this event
Yinyang Digital Energetics Basic Masterclass 阴阳数字能量学
42nd Run on 30 & 31 July 2022 Sat & Sun 10.13 am to 6.31 pm
Venue: Online at Zoom and On-site at 149 Rochor Rd 02-25, S 188425
(Zoom password: will be given to you when you register)
Based on the 5,000-years history of Yijing, Digital Energetics is now the hottest topic in town. You've heard of birth-date profiling, now you can read a person like a book with just his mobile number.
Trainer: Ms Li Cheng Wei (China) in MANDARIN with English translations by Andy Ng
Power-packed contents not covered elsewhere:
Power of energy : a live demonstration
Yin and Yang concepts in Yijing
5 Elements of Water, Wood, Fire, Metal & Soil and the 64 Diagrams
How each digit represents the 5 elements
Ways each digit works with other digits to create harmony or disruption
What is Yinjng and Yinyang role in numbers
The importance of numbers in our life and why your mobile number affects you the most
Case study of apples, oranges and rice and how numbers affect a living thing including You as a human
What does ferocious numbers mean to You: a demonstration
Take Life Numbers and their strengths and dangers
Heaven's Doctor numbers and how they are cure-all
5 Ghosts numbers: the owl that never sleeps
Life Leading numbers that can rectify the elements from 5 Ghosts
Liusha numbers and how they can make you depressed easily
Lively numbers as a antidote for Liusha nubmers
Huohai numbers and how they can cause you a bomb
Fuwei numbers and their impact on Huohai numbers
Wealth generating numbers and how to set the pricing for what you sell
Role of Zeros in numbers
How to Tell a Cheater and Conmen from his numbers
Benefactors and their role in numbers
Complementary numbers for couples and family
How to Think out of the Box with Numbers
Achieving the Impossible with the Power of Ending Numbers
The 3 steps to changing your mobile number
Case studies of people that have changed their mobile number
The ultimate in numbers: change the universe
Bonus 1: Opening Wealth Generating Bank Accounts in the Class (need iBanking with DBS Group)
Bonus 2: FREE Reading of your mobile number for the first 49 registered people
Bonus 3: What to Do with Your Old Number
Video at here https://www.magisto.com/video/YUEdNUEZGSAzVUZgCzE and https://www.youtube.com/watch?v=vIE-uCpyDxY&t=20s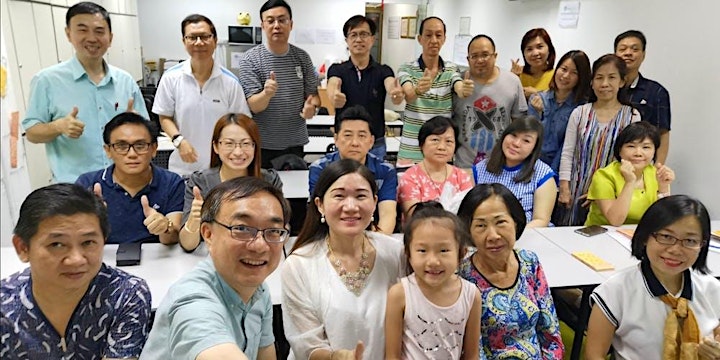 Note: This is a hands-on course and all participants are required to do case studies of actual mobile numbers. We provide continuous support of up to 3 years after the course. Any questions please text to Andy Ng at 9367 2286