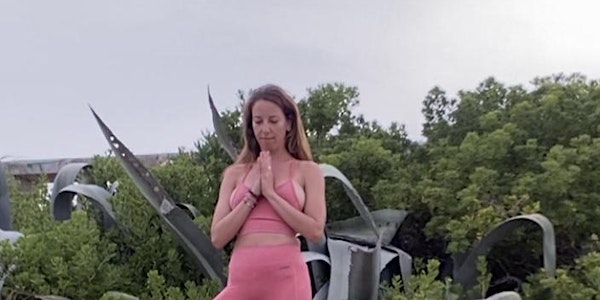 Yin Yoga in the Park - Yoga with Isabel
Yin Yoga outside with all the elements! Expect some introspective magic!
When and where
Location
Jardim Moraes 206C Rua Cândido dos Reis 2775-373 Parede Portugal
About this event
Why Practice Yoga Outdoors?
I believe it brings us closer to nature, it allows us to breath in fresh air, feel connected with the natural world, activating all our senses! Every session is a complete new experience inviting us to be fully present with what external factors might arise. There's so much magic in surrendering to that! In Sanskrit Yoga means Union. So there is something quite special in practicing yoga in nature alongside other people, there's this beautiful sense of togetherness - Nature and Humans.
Also, it's summer! What better time to enjoy time outside!
What to Expect?
All classes are open to all levels. Please arrive a few minutes early as you will need enough time to place your mat and settle in; classes will start on time.
Yin Yoga
We shall relax the muscles so we can target the connective tissue by holding each pose for time. I'll incorporate a short meditation in the classes as well. This practice though it's slow, it doesn't mean it's easier! It's also a brilliant complementary practice to other forms of Yoga. (I shall teach and share more benefits and insights in class)
What do you Need to Bring to Class?
1. Yourself🧘‍♀️🙂
2. Comfortable clothing 👚
3. Please bring your own mat or a towel. Yoga mats will not be provided
4.Water🍶
5. A small-medium blanket, and/or a pillow
6. I recommend you bring warm layers (Jumper, socks) for your relaxation as it can be windy/chilly especially in the evenings
Rather pay with cash?
To sign up please e-mail me: costamacedo.isabel8@gmail.com
Follow me on instagram! https://www.instagram.com/yogawithisabel/
I can't wait to meet you all and share my passion for movement and mindfulness with you!
Isabel x