Yin Yang Yoga blends two styles of Yoga into one practice. Starting with a dynamic flow followed by more restorative and deep asanas.
About this event
A unique class that blends both the active "yang" energy and the more reflective and restorative "yin" energy to bring about body and mind balance. Starting with a dynamic flow of Yoga asanas (postures) to activate and strengthen the body, the class will transition into more gentle, restorative and nourishing postures to release, restore, and revitalize both body and mind.
All are welcome. Suitable for any level.
☯☯☯☯☯☯☯☯ EATON HK WELLNESS ☯☯☯☯☯☯☯☯
Venue: 21/F Eaton HK, 380 Nathan Road
Upcoming Dates: Every Saturday
Time: 2:30 - 3:30pm
Price: HKD180
*Hotel Guests & Eaton House members may send a request to the below email for a promo code
**Kindly ask a member of staff on the G/F to let you up to the 21/F
About the teacher:
Tina is a RYS YAI Certified Yoga Teacher (200-hr Hatha Yoga; 95-hr Pre-Natal Yoga; 95-he Kids Yoga; Yoga Wheel; Aerial Yoga; Tibetan Singing-Bowl Sound Healing; Myofascial Release Instructor) and aims to raise people's awareness and guide them to living in the moment through her practice.
IG: @TinaCyoga
Please contact us at +852 2710 1813 or email yann@eatonworkshop.com if you have any questions.
Note, additional safety and hygiene measures and precautions have been put in place to ensure the safety of all guests and team members at Eaton HK. Compliance with all measures is necessary in order to participate in this event.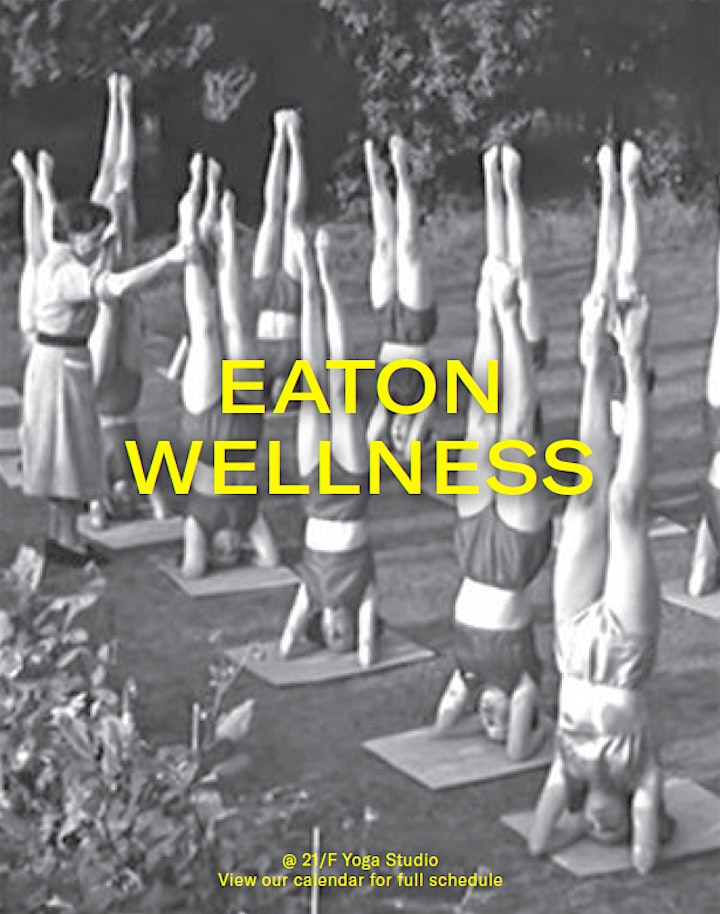 Organiser of Yin Yang Yoga at Eaton HK