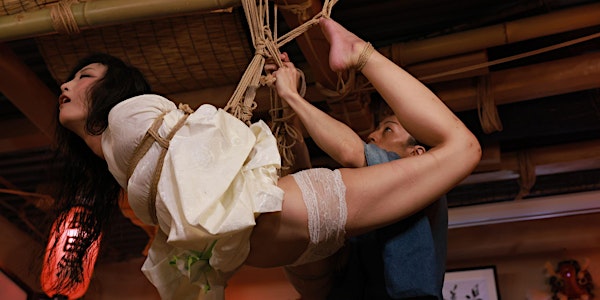 Yagami Ren (鵺神蓮) 2 of 4
The second of four workshops introducing Yagami-ryu Sekibaku (鵺神流責縛) by the world-famous kinbaku master Yagami Ren (鵺神蓮).
About this event
Introducing the secrets of Sekibaku (責縛) developed by kinbaku master Yagami Ren sensei.
In this workshop Yagami Ren sensei will be teaching the iconic hibarigote (雲雀後手) tie: https://fetlife.com/users/4343585/pictures/117039305?sp=2
Previous virtual workshop and performance:
https://www.shibari-dojo.com/p/20-years-osada-steve
This virtual workshop will be filmed.
The recordings will be made available to all participants for 30 days for FREE streaming and downloading on www.kinbaku-academy.com.