Description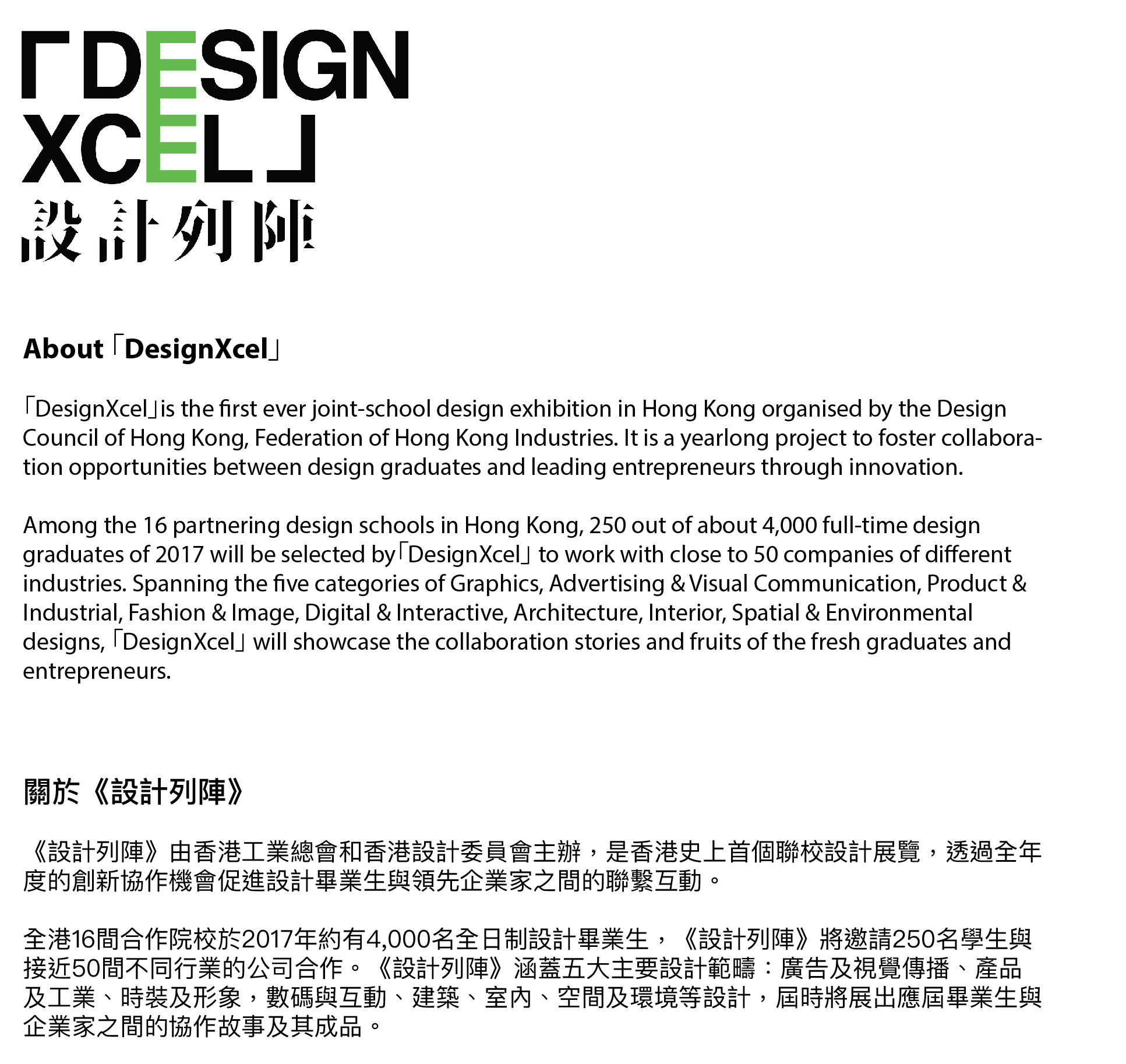 WS08 | Marvel Digital Seminar 萬維數碼研討會
Date 日期 | 15 Oct 2017 (Sun 星期日)
Time 時間 | 14:30 - 17:30 (3 hours 小時)
Location 地點 | Hong Kong Central Library Exhibition Gallery
香港中央圖書館展覽館
Language 語言 | Cantonese 粵語
Fee 費用 | Free 免費
No. of Pax 名額 | 70
Moderator 主持人 |
Joe Ho 何承祖 | Founder 創始人 | APCANE Limited
Speaker 講者 |
Perry Wong 黃仲豪 | Visual Effects Director 視覺藝術總監 | GOXD Technology Limited 突維科技有限公司



Content 內容 |
At this seminar, we will be having the photographer Samson So, the illustrator Peter Ng and the artist Eric Ng with us to share the influence of traditional and new media on their creative works.
GOXD has developed the "glasses-free 3D technology", where the audience is able to experience realistic effects of 3D illustrations or photos without 3D glasses.
How design graduates and creative talents of different disciplines work with new media?
Limited seats, be quick to act!
今次研討會邀請了攝影師蘇毅雄、插畫師伍尚豪和藝術家吳運忠分享新媒體和傳統媒體對他們創作的影響。
突維科技GOXD研發了「裸眼3D技術」,這項尖端技術讓觀眾毋須配戴3D眼鏡便可透過相框體驗立體逼真的插畫或相片效果。
設計畢業生和不同範疇的創作人是如何運用新媒體呢?
名額有限,從速報名。
The time and content of the「DesignXcel」Exhibition Programme are subject to change without prior notice. Please visit the website or Facebook Page of Design Council of Hong Kong for updated details on your own.
《設計列陣》展覽活動時間及内容如有任何更改,恕不另行通知。更新詳情請自行瀏覽香港設計委員會網站或Facebook Page。
Date and Time
Location
Hong Kong Central Library Exhibition Gallery 香港中央圖書館展覽館
66 Causeway Road, Causeway Bay, Hong Kong
香港銅鑼灣高士威道66 號
Hong Kong