Description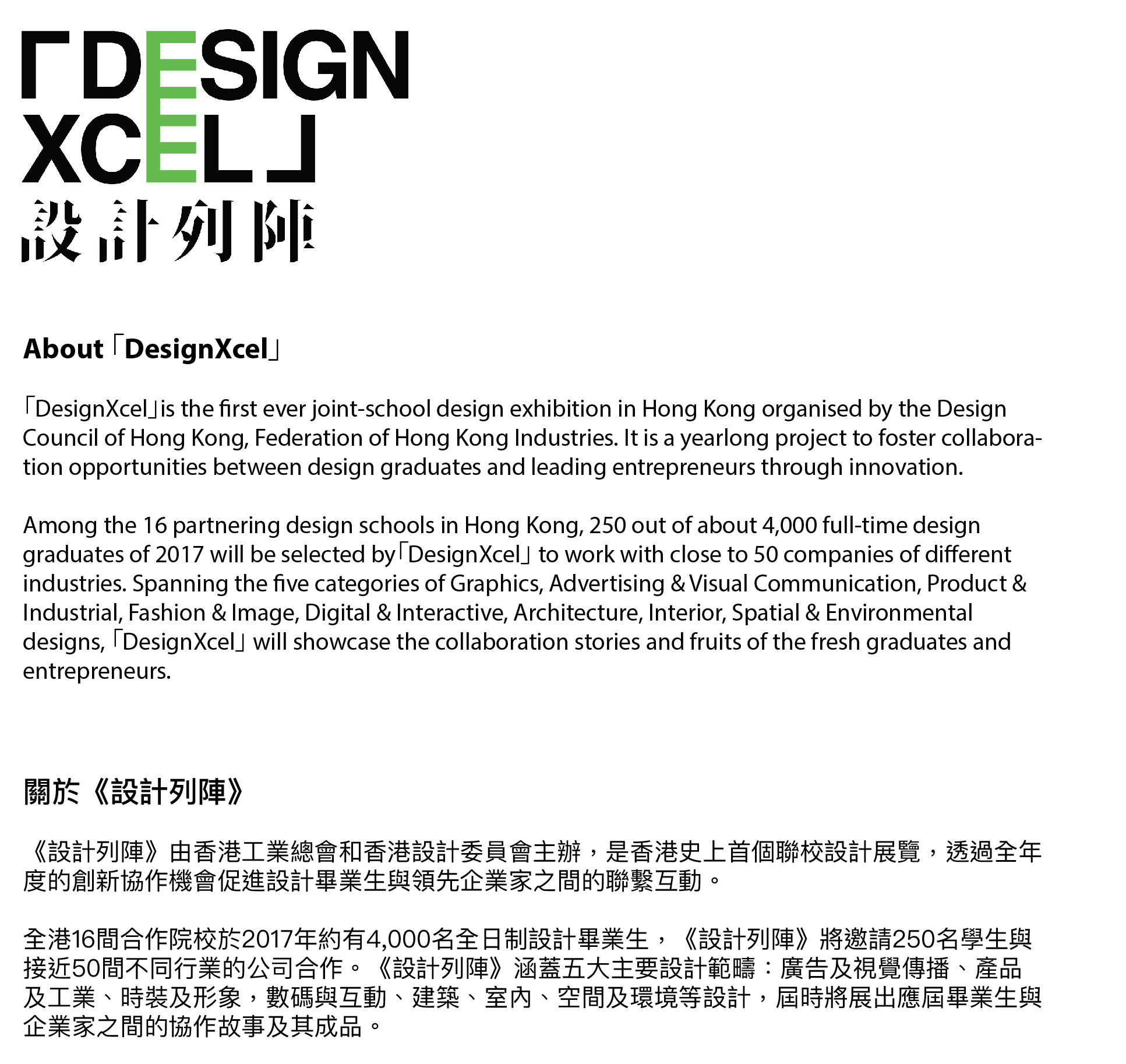 WS08 | GOXD Technology Seminar
突維科技研討會
Date 日期 | 14 Oct 2017 (Sat 星期六)
Time 時間 | 14:30 - 17:30 (3 hours 小時)
Location 地點 | Hong Kong Central Library Exhibition Gallery
香港中央圖書館展覽館
Language 語言 | Cantonese 粵語
Fee 費用 | Free 免費
No. of Pax 名額 | 70
Moderator 主持人 |
Joe Ho 何承祖 | Founder 創始人 | APCANE Limited
Speakers |
1. Perry Wong 黃仲豪 | Product Director 產品總監 | GOXD Technology Limited 突維科技有限公司
2. Dr. Ka Chi Lam 林家馳博士 | Associate Professor 副教授 | Department of Architecture and Civil Engineering 建 築及土木工程學系 | City University of Hong Kong 香港城市大學
3. Peter Ng 伍尚豪 | Chairman 主席 | Hong Kong Society of Illustrators 香港插畫師協會
4. Eric Ng 吳運忠 | Artist 藝術家
Content 內容 |
At this seminar, we have invited Perry Wong, Product Directot of GOXD Technology Limited, to introduce its new "glasses-free 3D technology". Through GOXD's exclusive technology and Memto™ digital photo frame, the audience may experience realistic and impressive effects of 3D illustrations or photos without 3D glasses. During the seminar, we will be having the photographer Dr. Lam Ka Chi, the illustrator Peter Ng and the artist Eric Ng with us to share the influence of traditional and new media on their creative works.
How design graduates and creative talents of different disciplines work with new media?
Limited seats, be quick to act!
今次研討會邀請了突維科技GOXD產品總監黃仲豪介紹其公司嶄新的「裸眼3D技術」,憑著GOXD擁有的專利技術, Memto™ 智能相框提供全球最頂尖的裸眼3D體驗。
不需要配戴任何3D眼鏡,以最真實的方法展示不同的照片和插畫, 帶給現場觀衆無與倫比的視覺享受和震撼。
同場並有攝影師林家馳、插畫師伍尚豪和藝術家吳運忠分享新媒體和傳統媒體對他們創作的影響。
設計畢業生和不同範疇的創作人是如何運用新媒體呢?
名額有限,從速報名。
The time and content of the 「DesignXcel」 Exhibition Programme are subject to change without prior notice. Please visit the website or Facebook Page of Design Council of Hong Kong for the updated details. All exhibition activities will be conducted in Cantonese and on first-come-first-served basis.
Successful applicants should arrive at the venue no later than five minutes after the programme commences; otherwise, the reserved seats will be released to walk-in visitors waiting for admission.
《設計列陣》展覽活動時間及内容如有任何更改,恕不另行通知。更新詳情請瀏覽香港設計委員會網站或Facebook Page。所有展覽活動皆以粵語和先到先得方式進行。
已成功報名人士如於活動開始後五分鐘仍未進場,已預留名額將開放予即場人士替補。