Description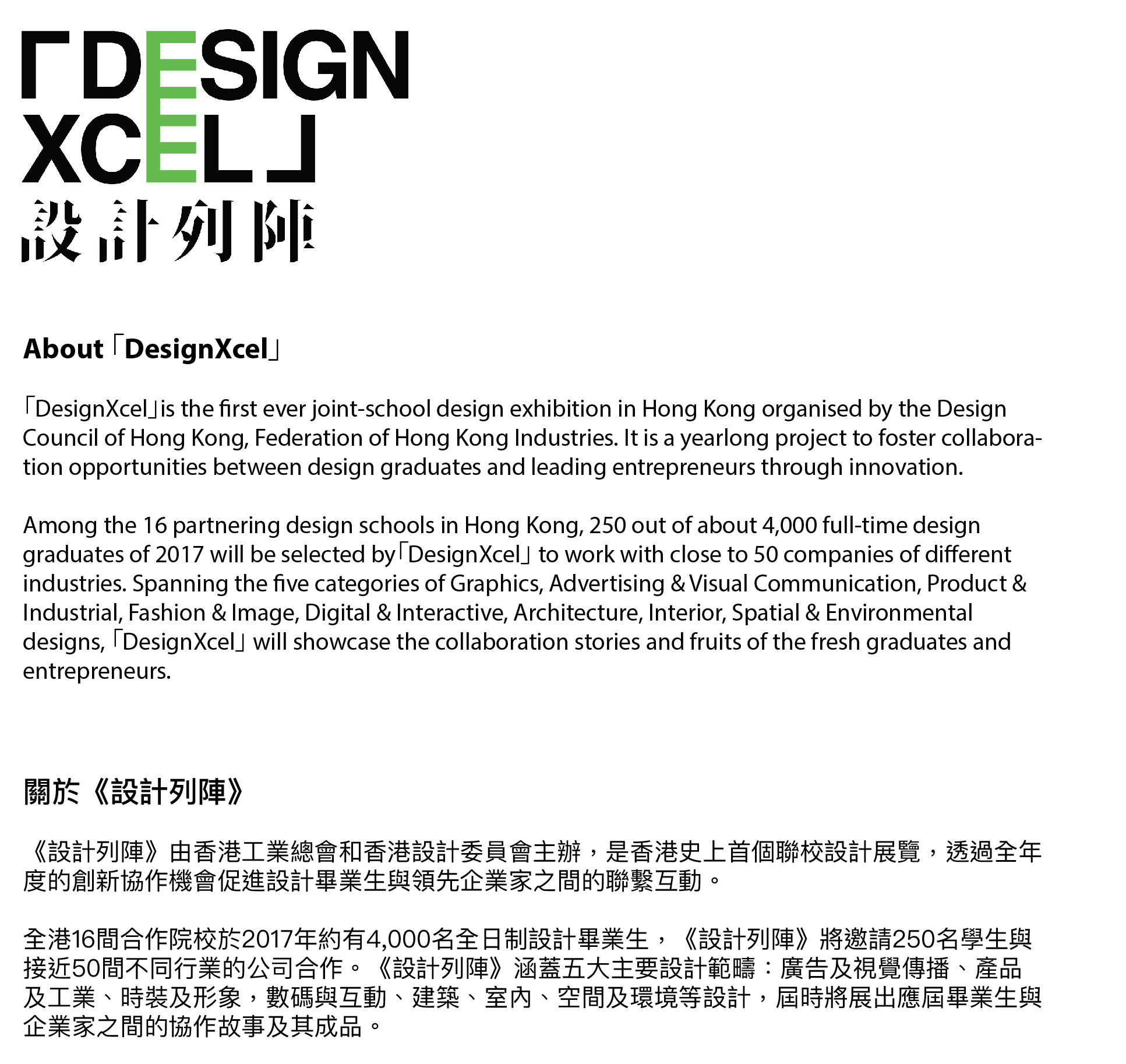 WS04 | Wool Culture Seminar 羊毛文化研討會
Date 日期 | 8 Oct 2017 (Sun 星期日)
Time 時間 | 10:30 - 13:30 (3 hours 小時)
Location 地點 | Hong Kong Central Library Exhibition Gallery
香港中央圖書館展覽館
Language 語言 | Cantonese 粵語
Fee 費用 | Free 免費
No. of Pax 名額 | 70
Speaker 講者 |
Wilson Choi 蔡鴻成 | Fashion & Image Design 服裝及形象設計 | Hong Kong Design Institute, Nottingham Trent University 香港知專設計學院、英國諾丁漢特倫特大學(NTU)

Lam Kin Yan 林健仁 | Fashion & Image Design 服裝及形象設計 | Hong Kong Design Institute, Nottingham Trent University 香港知專設計學院、英國諾丁漢特倫特大學(NTU)

Brian Tam 譚志 | Project Manager (Fashion & Marketing) 項目經理(時裝及營銷) | The Woolmark Company



Content 內容 |
Wool is a raw material that keeps you warm in winter and makes you cool in summer.
The Woolmark Company will give you a detour on the trends and applications of various wool materials. Exciting R&D and archive of the Merino wool fabrics and products from international suppliers, which are compiled thematically by the Woolmark platform in areas of sports, athleisure, denim and many more will also be shared.
Woolmark has worked with a number of fashion design graduates, in which will be sharing their collaboration stories on how they apply wool to their design concepts.
Fashionistas and fashion design students, this is not a sharing to be missed.
羊毛就是冬暖夏涼的物料。
國際羊毛局會介紹不同羊毛物料的市場趨勢和應用方法,亦會分享各種有趣的研發項目及從世界各地供應商收集得來的美麗諾羊毛成份布料。其羊毛布料經由國際羊毛局這個平台分類整合,種類繁多,有運動類、運動時裝類至牛仔布類及其他。
國際羊毛局與多位時裝設計畢業生合作,其中二位會出席研討會,分享合作過程,其羊毛的運用如何融合他們的設計理念。
時裝愛好者和時裝設計學生務必留意,這次機會不容錯過。
The time and content of the「DesignXcel」Exhibition Programme are subject to change without prior notice. Please visit the website or Facebook Page of Design Council of Hong Kong for updated details on your own.
《設計列陣》展覽活動時間及内容如有任何更改,恕不另行通知。更新詳情請自行瀏覽香港設計委員會網站或Facebook Page。
Date and Time
Location
Hong Kong Central Library Exhibition Gallery 香港中央圖書館展覽館
66 Causeway Road, Causeway Bay, Hong Kong
香港銅鑼灣高士威道66 號
Hong Kong