Description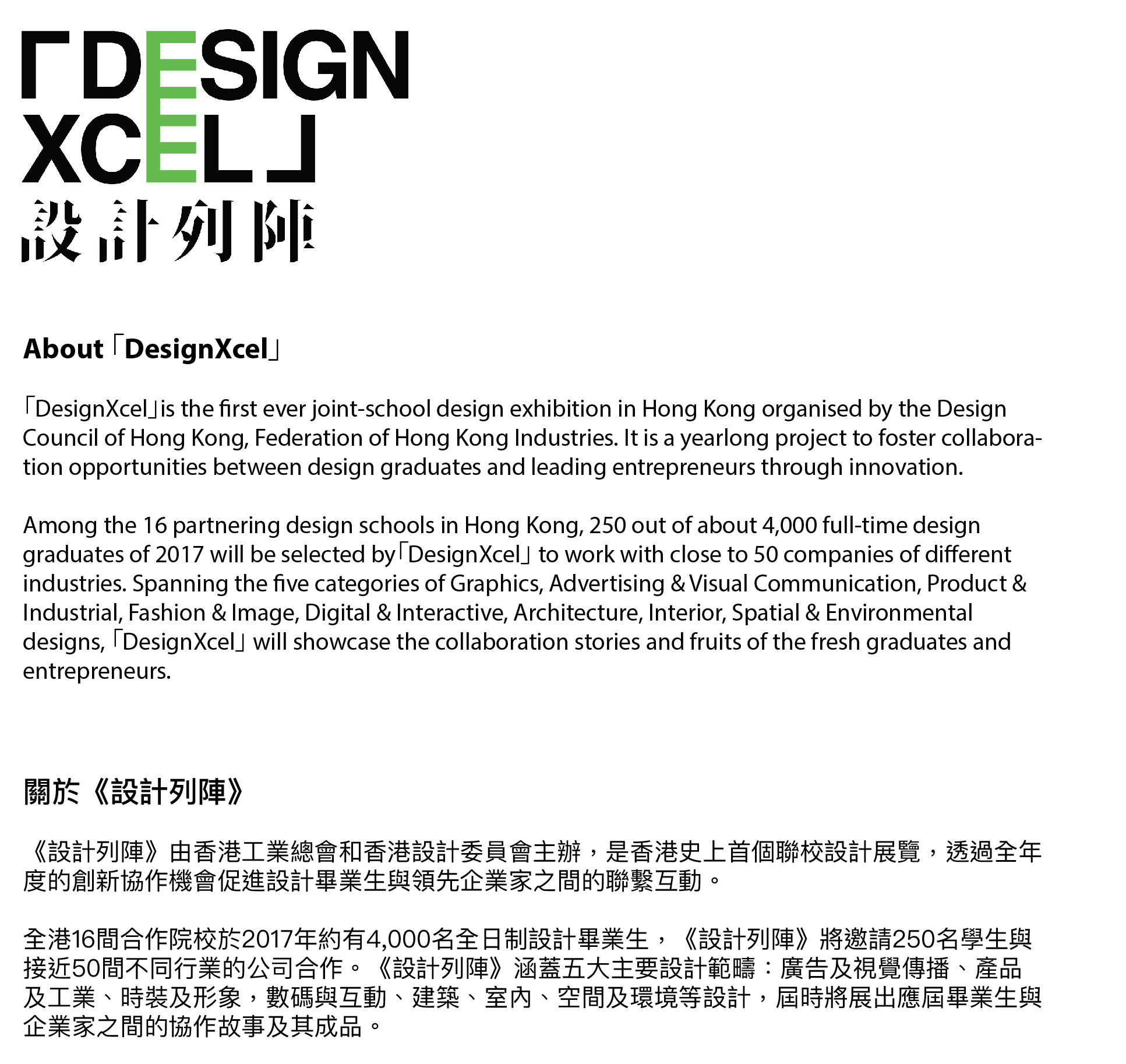 WS01 | Natural Handmade Soap Workshop 手工梘工作坊
Date 日期 | 5.10.2017 (Thu 星期四)
Time 時間 | 14:30 - 17:30 (3 hours 小時)
Location 地點 | Hong Kong Central Library Exhibition Gallery
香港中央圖書館展覽館
Language 語言 | Cantonese 粵語
Fee 費用 | Free 免費
No. of Pax 名額 | 30
Moderator 主持人 |
Agnes Nong 農卓凌 | Founder 創始人 | Memories Factory 回憶工業
Speaker 講者 |
Kwok Ka Lok 郭家樂 | Design Graduate 設計畢業生 | Visual Arts 視覺藝術 | Hong Kong Baptist University - Academy of Visual Arts 香港浸會大學視覺藝術院

Ronnie Bow 鮑國偉 | Design Director 設計創作總監 | Can Soap 簡梘

Perine Chang 鄭貝莉 | Founder 創始人 | Can Soap 簡梘



Content 內容 |
Hong Kong people have placed increasing importance to their health and the ingredients of products. Natural hand-made additive-free soaps successfully appeal to the mass, the workshop will teach participants how to produce soaps and understand their different ingredients and usages.
Apart from the hand-made soaps, Can Soap and Visual Arts graduate Ka Lok, will also share their collaboration story. Using soap as the medium for his final-year project, Ka Lok will speak on how he came to know Can Soap for the collaboration, and how their philosophy synchronises with each other.
香港人愈來愈重視健康,對產品成份更加重視。天然無添加的手工梘吸引了大眾注視,手工梘工作坊會教授如何簡單製作番梘,了解成份和不同的用途。
除製作手工梘外,「簡梘」和視覺藝術畢業生家樂會分享協作的故事,以手工梘作為畢業作品的媒介,娓娓道出家樂是如何找上「簡梘」合作,雙方的理念又如何一拍即合。
The time and content of the 「DesignXcel」 Exhibition Programme are subject to change without prior notice. Please visit the website or Facebook Page of Design Council of Hong Kong for the updated details. All exhibition activities will be conducted in Cantonese and on first-come-first-served basis.
Successful applicants should arrive at the venue no later than five minutes after the programme commences; otherwise, the reserved seats will be released to walk-in visitors waiting for admission.
《設計列陣》展覽活動時間及内容如有任何更改,恕不另行通知。更新詳情請瀏覽香港設計委員會網站或Facebook Page。所有展覽活動皆以粵語和先到先得方式進行。
已成功報名人士如於活動開始後五分鐘仍未進場,已預留名額將開放予即場人士替補。
。