About this Event
Highlights of the Event
Panel discussion with both youth and corporate HR representatives: What's the difference between Gen Z and Millennials in terms of their qualities and perceptions to career
Talent marketing workshop for Gen Z by Fimmick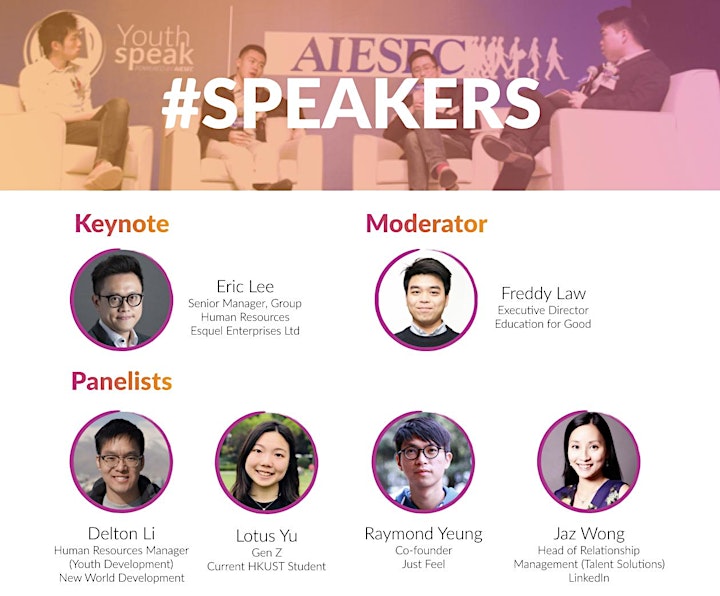 Be the employers of choice.
As Millennials climb up the ladder and begin to dominate the workforce, a new generation of talents, the Gen Z, is gradually filling up the entry-level positions. Seeing them as the same as Millennials will be a mistake as the digital technology they were brought up with have changed their social relationships, consumption behaviours, and more importantly, their views on what makes a good career opportunity. This is a generation which will be as disruptive and revolutionary as the digital technology they were brought up with - as aspiring employers of choice, how much do we truly understand them?
"Take care of your employees, and they will take care of your business. As simple as that," Richard Branson.
Few initiatives have been in place to understand these young people. To bridge this knowledge gap and help companies transform as employers of choice, AIESEC, the leading youth voice, has designed a series of cutting-edge forums and workshops, which bring the Gen Z and business sector together in an effort to co-create the future workplace.