Description
While Hong Kong is certainly the perfect hub to launch your business in Asia, this vibrant city is also extremely demanding.
How do you achieve work-life balance while being an entrepreneur in Hong Kong?
Stefano Passarello, serial entrepreneur and achieved runner (Marathons, Iron Man races, etc), currently Sales MD at Hawksford, and Roy Weissbach, Head of Business Development of the Miskawaan Health Group ("MHG"), will share their experience and practical advice on how to achieve work-life balance while running a startup in Hong Kong.
Some of the topics that will be discussed:
Things you wish you had known before launching your business in HK?

What are the main difficulties/obstacles entrepreneurs face in HK?

How can entrepreneurs arrange free time for their personal life?

What is key for entrepreneurs' well-being not only at home, but also while working?

How can sport, challenges, and dream-chasing, improve your work-life balance?

Practical experiences sharing and Q&A
---

About Hawksford:
Hawksford is an international group assisting corporates, private clients and funds. In Asia, we assist entrepreneurs and SMEs with their business needs (company incorporation and administration, corporate governance, tax compliance, accounting, payroll, and immigration). We operate through our offices established in Hong Kong, Singapore, China (Shanghai, Beijing, Guangzhou, Shenzhen).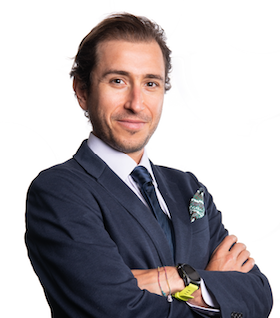 About the Speakers:
Stefano Passarello is the Managing Director in North East Asia for Hawksford's business development. After graduating from Bocconi University (Italy) in 2003 and Tulane University (USA) in 2004, he gained international accounting experience at KPMG Florence before moving to Hong Kong. To further enhance his local knowledge, Stefano topped up his prestigious degrees with the Master of Accounting from City University of Hong Kong in 2009. At that time, he had already launched P&P, an advisory firm started in Hong Kong in 2005. Successfully recognized as an emerging business consultant, P&P grew into ten other cities in Asia, Europe and South America. While reaching a critical growth, P&P became part of Hawksford Group in 2018, which is a key player in the industry for assisting international businesses.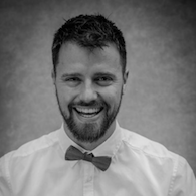 Roy Weissbach is the Head of Business Devlopment of the Miskawaan Health Group ("MHG") and a certified Event Manager and has a Bachelor Degree in International Business Studies. Over the last 9 years, Roy lived in several countries in Asia and worked for start-ups across industries incl. events & hospitality, music & media, lifestyle & yachting as well as healthcare in Hong Kong.
His skills in Marketing, Sales and Business Development as well as a strong global network of individuals allowed him to help brands to expand their business and grow strategically on a global scale. Roy has a strong interest in how individuals can enhance their performance through preventive healthcare, nutrition and fitness.