Description
Hagar International, together with Seasoning and An Ant Capture, cordially invite you to the
Women Who Shine X Hagar Photography Exhibition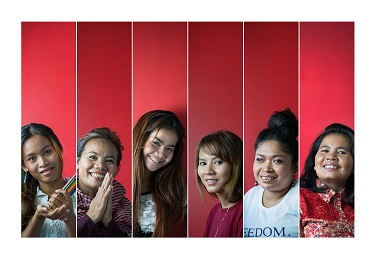 "Women Who Shine X Hagar" is a photography exhibition spotlighting six women survivors of extreme abuse from Cambodia and their stories of recovery.
Where: Anita Chan Lai-ling Gallery, Fringe Club, 2 Lower Albert Road
When: Monday, 11 May 2015 - Thursday, 14 May 2015 (12pm-10pm)
In Asia alone, an estimated 23.5 million people are being trafficked and forced into slavery for labor, domestic service, prostitution, and marriage. Additionally, many women throughout Asia are survivors of other types of sexual and gender-based violence. The six women survivors from Hagar Cambodia who are profiled in this photo exhibition represent women everywhere who have rebuilt their lives in the face of incredible adversity and abuse. They are women who shine with empowerment, courage, and inner beauty.
As part of the exhibition, limited edition coffee table books will be available for sale for 500 HKD. Proceeds raised from the book sales will benefit Hagar's programs in Cambodia, which provide holistic services (e.g. counseling, education, vocational training, etc.) to 700 women and child survivors annually.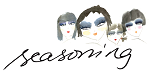 Organiser of Women Who Shine X Hagar Limited Edition Coffee Table Books
Hagar International
Since 1994, Hagar International (http://hagarinternational.org/hong-kong/) has helped over 15,000 women and child survivors of human rights abuse in Cambodia, Vietnam and Afghanistan. Hagar serves women who face the very worst of human conditions; the 2% of survivors that other organizations are simply not equipped to help. Through holistic, intensive, and sustained care, Hagar walks the entire journey of restoration with each survivor by preparing them to integrate back into society as resilient, confident individuals who have the skills and education to be financially independent.
Women Who Shine
"Women Who Shine" is a photography book series borne out of the creativity and passion of Hong Kong-based husband and wife team, Caroline Sze of Seasoning and Rico Tsui of An Ant Capture. The pair have been identifying different women around them as muses to style and photograph, to capture their individual beauty. Caroline and Rico believe that a woman's self-confidence and inner joy are the essence of her beauty that shines through. When Caroline and Rico learned about Hagar's work in Cambodia, they became inspired by the women survivors and their stories of perseverance and strength. Thus, the next installment of "Women Who Shine" was born.