Description
Speakers:
David and Denise Glenn, authors of Wisdom for Fathers and Wisdom for Mothers are founders of Kardo Ministries whose goal is to equip, embrace, educate, and encourage families with God's Truth and Love. These biblical materials provide the priorities and practical instructions for building strong marriages and parenting...such as the goal of parenting, and three gifts to give your children.

Come and be inspired, encouraged and equipped to be the godly parents your child deserves!!
CONFERENCE SCHEDULE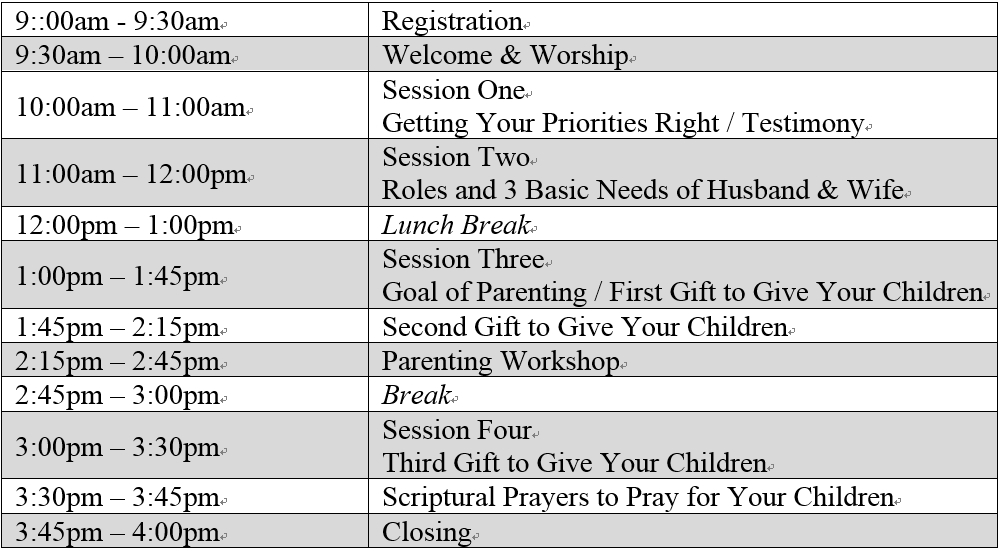 Early Bird Price (on or before 15 August 2017):
$300 (per person)
$500 (husband & wife)
Regular Price (after 15 August 2017):
$400 (per person)
$600 (husband & wife)
Kong Fok Church registrants please register directly at church to get the half price ticket discount
**NO refund after registration.
**Please PRINT and bring your ticket(s) to the event entrance.
For enquiries, please contact Jackie Wong at jackiewong.hk@gmail.com / Fanny Hung at okynnaf@netvigator.com