Learn the best advice and insider tips into Malaysia from government officials, tax experts and lawyers!
About this Event
Winning Strategy into Malaysia
JC Corporate proudly presents the first session of the Doing Business in Malaysia series with local government officials and industry professionals in Malaysia, taking a deeper dive into investment opportunities in Malaysia for Hong Kong businesses.
Time & Schedule
Date: 4 November 2020 (Wednesday)
Time: 2:30pm - 4pm (GMT+8)
Format: Online via Zoom
Programme:
Opening Remarks by Loo Hao Min, Legal Manager, JC Corporate
Bilateral Trade, Investment Performance and Foreign Direct Investment Incentives in Malaysia by Pauline Goh, Director & Head, Investor Relations, China, InvestKL
Essential Tax Matters and Economic Stimulus Packages for Companies in Malaysia by Zen Chow, Tax Director, YYC Tax Consultants Sdn Bhd
Employers' Obligations by Donovan Cheah, Partner & Head of Employment Law & Dispute Resolution, Donovan & Ho
Panel Discussion moderated by Janice Chew, Legal Director, JC Corporate
Meet the Speakers
Loo Hao Min, Legal Manager, JC Corporate
A qualified solicitor and advocate in Malaysia in 2015 and admitted in England and Wales in 2014, Hao Min specialises in cross-border corporate support for businesses venturing from Hong Kong to ASEAN. She has provided strategic advice to small- and medium-sized enterprises on soft-landing in Malaysia, business licences and international trading.
Prior to joining JC Corporate, Hao Min practised corporate and commercial law in reputable law firms, with extensive experience in corporate matters including the drafting and negotiation of commercial agreement terms. She also addresses regulatory compliance as well as corporate governance issues for listed companies and directors, advising leading corporations in their initial public offering both in Bursa Securities Malaysia and overseas.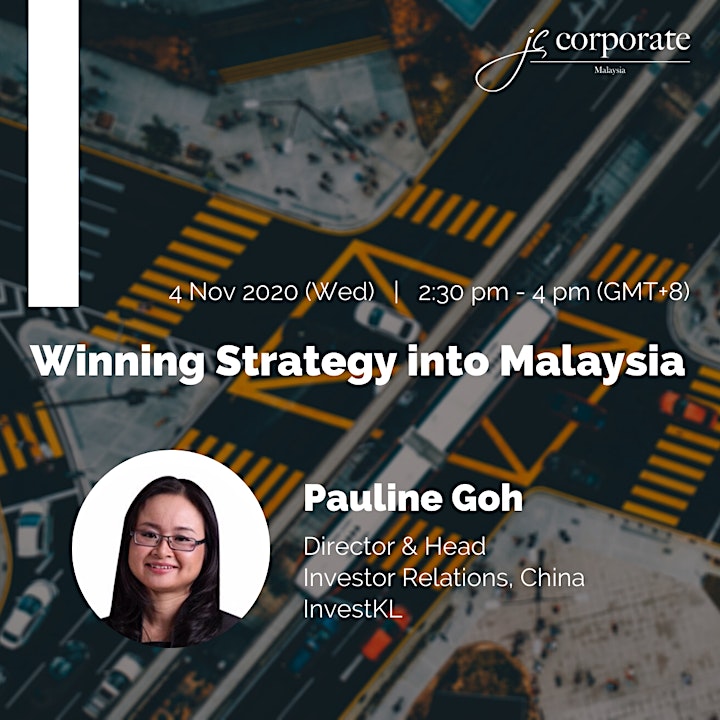 Pauline Goh, Director & Head, Investor Relations, China, InvestKL
Working for a government agency in Malaysia for 8+ years, Ms Goh is responsible for attracting high-tech, high-value and high-impact investment (manufacturing/services) from PRC (Chinese companies/MNC) to Malaysia, particularly the Greater Kuala Lumpur region.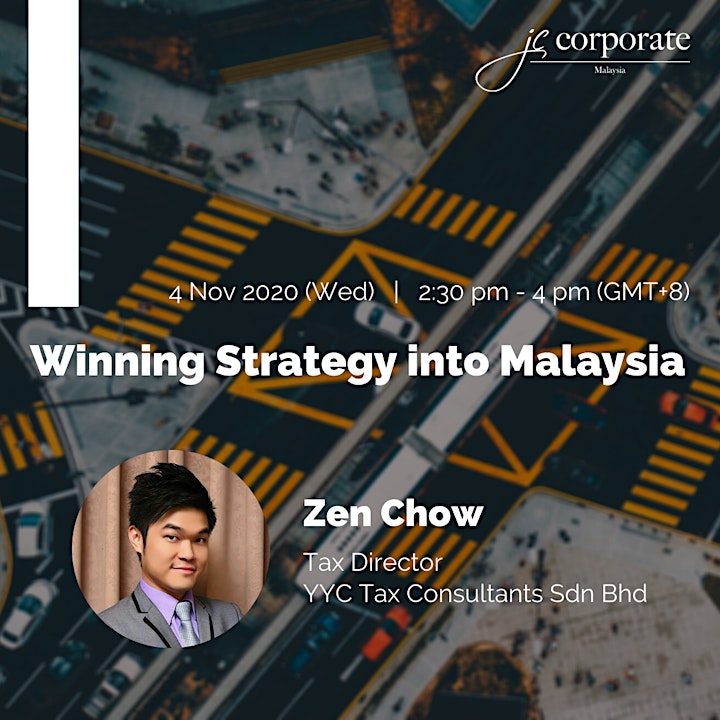 Zen Chow, Tax Director, YYC Tax Consultants Sdn Bhd
Mr. Zen Chow graduated from Monash University with a Bachelor of Business and Commerce – double major in Accounting & Banking and Finance after spending a year in Melbourne, Australia. He then pursued his professional qualification by taking the CPA Australia Program and became a qualified full member of CPA Australia. He is currently the Chairman of the Young Professionals Network in the CPA Australia, Malaysia division.
He is a Chartered Accountant by profession after admission as a qualified member of the Malaysian Institute of Accountants (MIA). He is also a fellow and Council Member of the Chartered Tax Institute of Malaysia (CTIM). He is currently the Chairman of the Public Practice Committee in CTIM. Apart from his professional qualifications, he is also the Honorary Treasurer of Malaysian Mensa Society, the renowned high IQ society.
Mr. Zen Chow has been in the taxation industry since year 2005. He specialises in both direct and indirect Malaysian taxation. He now holds the position of Executive Director as well as the head of tax department in YYC Group. He has been giving tax related talks to the public and involved in tax seminars such as budget talk, tax updates seminar, etc. He is a bilingual speaker (Mandarin and English). He is also a licenced Tax Agent under Section 153 of the Income Tax Act 1967, approved by the Ministry of Finance.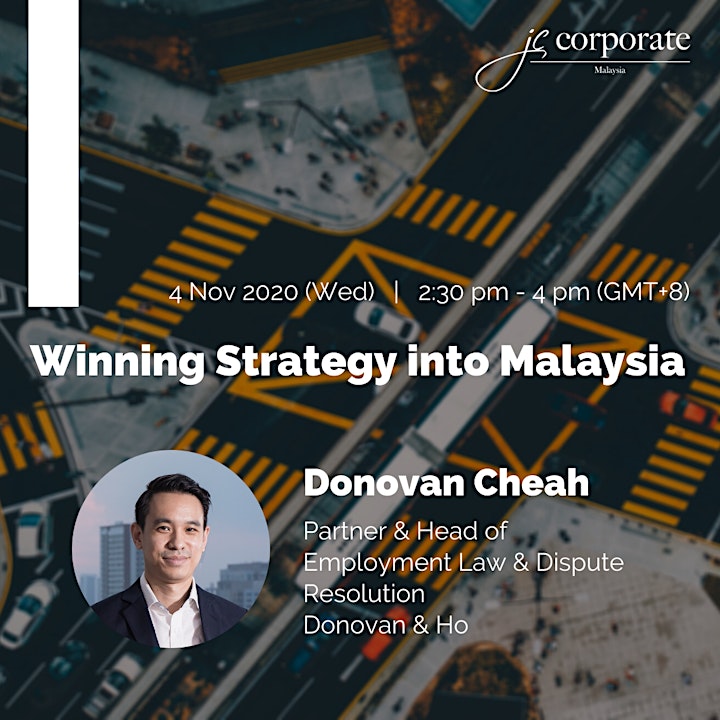 Donovan Cheah, Partner & Head of Employment Law & Dispute Resolution, Donovan & Ho
Donovan leads the firm's employment law and dispute resolution practice. His work in the profession has been recognised by publications such as the Legal 500, Chambers & Partners, Asialaw and Benchmark Litigation. The Legal 500 Asia Pacific has named him as a recommended lawyer for labour and employment in their 2017, 2018, 2019 and 2020 rankings, where he is described as "understanding, efficient and direct" and "the name to note".
Donovan assists corporate clients on various employment law issues, including drafting of employment contracts and handbooks, advising on workforce reductions, termination of employees and compliance issues, and representing them in employment litigation such as unfair dismissal claims and judicial review proceedings involving the decisions of the Industrial Court or the Minister of Human Resources.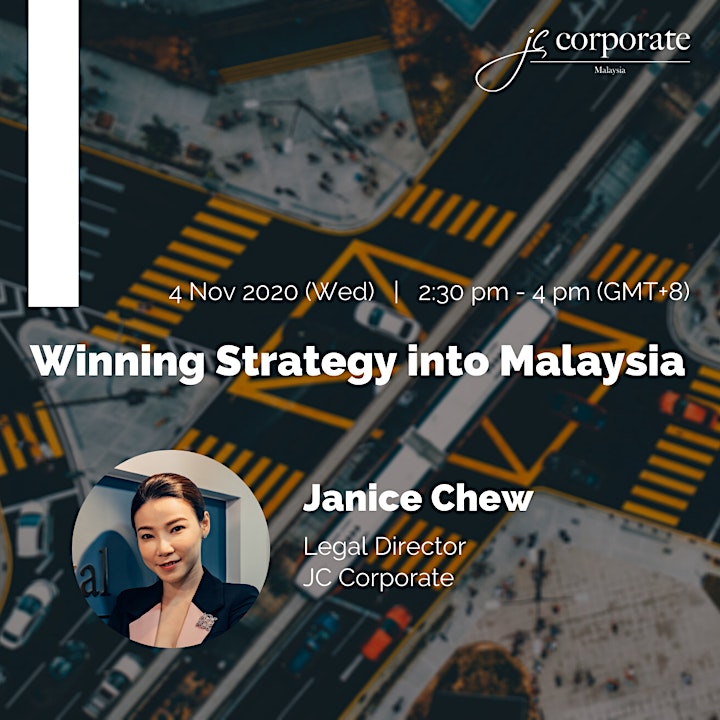 Janice Chew, Legal Director, JC Corporate
As a qualified lawyer in Hong Kong and Malaysia trained in commercial litigation, Janice has an eye for the priorities and risks in different business natures and scales, and serves to empower entrepreneurs with her legal expertise by designing bespoke solutions with a variety of options that protect the autonomy of decision makers and provide room for the venture to grow and evolve.
Well-connected with professionals in ASEAN, Janice often advises on cross-border projects such as inbound foreign direct investment, incorporation of offshore investment funds and international dispute resolution. Her clients range from technology startups, leading family offices, licensed corporations of the Securities and Futures Commission, to industry leaders in venture capital, e-commerce and telecommunications.
In 2019, Janice was honoured by Prestige as 40 under 40 in Hong Kong.
About the Organiser
JC Corporate is a licensed Trust or Company Service Provider under the company name Custom Solutions Limited (licence number TC006995) in Hong Kong. Well-versed with corporate affairs and business laws in Hong Kong and ASEAN, we have helped numerous aspiring entrepreneurs design their market entry strategies and set up the right vehicles to achieve their business goals.
www.jccorporate.com.hk | Follow us on LinkedIn