Why girls should play sports: sports to enhance academic, health and wellbe...
Description
Women in Sports Empowered Hong Kong ("WISE HK") invites you to join us for a panel discussion, "Why girls should play sports: sports to enhance academic, health and wellbeing in life." In this event, educators, parents and students will be sharing their experiences, perspectives and stories of how sports are a necessity for girls, and what are the long-term academic, life skills, and social and emotional benefits. Together, we will explore what and how we can foster playing sports as a lifelong habit and what we can do to bridge the current participation gap often seen between boys and girls.
While parents can join the discussion, we are also inviting any girls between the ages of 6 to 14 for a sporting activity at Happy Valley Recreation Ground. So parents can join us for a talk and girls can join us for a quick run and some bootcamp and HIIT exercises! To register for this, sign up: https://goo.gl/mH3Hhh
Event context

In a recent study of over 10,000 girls, The Girls' Index™: New Insights into the Complex World of Today's Girls, it was found that girls who play sports report higher levels of confidence, often have higher grades than those who do not play sports and are 14% more likely to believe that they are smart enough for their dream career and 13% more likely to consider a career in mathematics and / or science. They are also 16% less likely to want to change their body image.
Research also show that sports and exercise enhance children's brain functioningand are beneficial for a whole range of health and wellbeing measuressuch as improved sleep, reduced risk of obesity and less anxiety and depression. Not to mention that sports foster the friendships, community, life and interpersonal skillsthat children -- as they age and transition into adulthood and working life -- need to thrive professionally and personally.
Sports are important and they are important for girls. Yet in Hong Kong, our children are not receiving sufficient exercise and sports. In fact, schoolchildren in Hong Kong are known to not spend enough time doing physical exercise, scoringlow on overall physical activity levelsand are found tolesser outdoor time than prisoners. In the 2018 Women In Sports Empowered Hong Kong surveythat explored women's and girls' experiences towards sports in Hong Kong, 77% of our under-18 year old respondents felt that women faced more challenges playing sports when compared to men. The biggest challenges they faced were: physical challenges (25%), sexism (18%) and lack of confidence (16%). The latter two statistics are alarming: our under-18s are twice more likely to report sexism and lack of confidence as challenges, compared to our other older age groups. Moreover, fewer opportunities to play in sports and fewer role models (e.g., fewer professional women athletes) are challenges faced by 10% and 9% respective of our under-18 respondents.
Are girls being held back from accessing sports in Hong Kong? If this is the case, and given the importance of sports to enhancing girls' confidence and helping them to aspire to dream careers, how will lack of access to sports manifest throughout our girls' lives, and impact their livelihoods? How can we, as a community of educators, parents and even corporates / professionals inspire a stronger culture of sports for girls? How can we as stakeholders in the future of all our girls take action to foster an active wellbeing for them?
*****
Event speakers:
Moderator: Michelle Lau
Speakers: Stephanie Cuvelier, Vien Tsang and James Elliott.
Michelle Lau is a Registered Nutritionist (MSc.) and the founder of Nutrilicious, a Hong Kong based nutrition consultancy company specializes in sports nutrition, weight management, paediatric and maternal nutrition. As an International Olympics Committee Certified Sports Nutritionist who consults for numerous sporting events/competitions in Asia, her expertise in sports performance marries optimal nutrition with physical activity to enhance athletic performance and recovery from sports injuries. Her work has been published in newspapers, magazines, and online media in the region and she has also contributed unbiased nutritional views on TV and radio. As an avid runner and obsessive home baker, she appreciates and prioritizes balance in all areas of life. She also travels around Asia, leading nutrition workshops and lectures for a variety of small and large groups.
For more Nutrilicious tips, follow her on IG / FB @nutriliciousss
Vien Tsang Sze-man is a presenter, creative producer, journalist and writer. She works with various media including Cable TV, RTHK, Ming Pao and Sportsoho etc. Vien started her sports journalist career from newspaper, then developed to the TV and broadcast fields. She obtained the degree Master of Social Sciences in Media, Culture and Creative Cities (Distinction) at the University of Hong Kong. She is interested in exploring the role of sport in life, society and culture. In 2016, she created multimedia project Chasing the Chase: An Account of Hong Kong Sports Journalists' Stories, the first of the likes of such theme in years. Being a sports enthusiast since a kid, Vien is now an amateur field hockey and floorball player.

More about Vien on her Facebook, Instagram and website.
*****
Event sponsors:
Our event is sponsored by theDesk, MJs Catering and VitaCoco.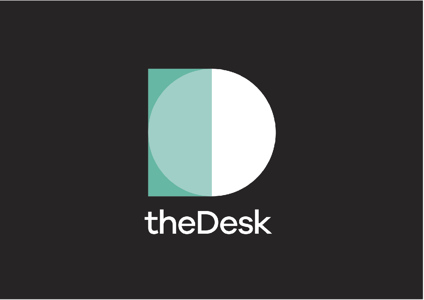 theDesk does co-working differently. Since opening in Sai Wan in June 2016, theDesk has been on a mission to build professional, inclusive communities across Hong Kong's diverse districts. With the addition of two stunning co-working and events spaces in Causeway Bay, and more planned for 2019, theDesk is fast becoming one of the city's leading companies. theDesk provides flexible plans and is designed for productivity, making it an ideal place for businesses big and small to connect, grow and succeed. The newsDesk brings you content you care about — promoting and supporting businesses in the community to help you build strong links with our neighbourhood and beyond.
Stay up-to-date with activities at theDesk here.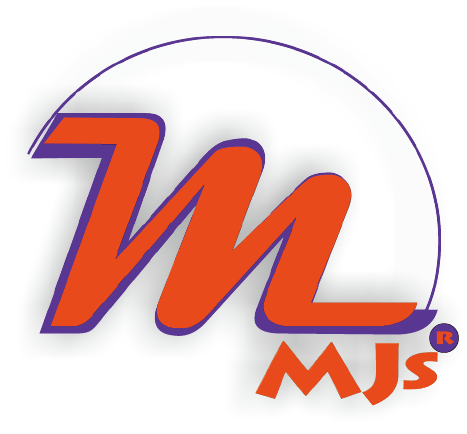 MJs Catering Services brings a unique healthy fast food concept with a central food kitchen to service business catering, packed lunches and dinners, health and corporate events , special cuisine styles specializing in North African, Parsi and medieval Indian Regional recipes. Our core values are to provide fresh healthy food to everyone.

We are developing the concept to extend the kitchen to create take away outlets and also a complete digital ecosystem to better serve our customers.
We stand by the following values to support our business :

Zero waste policy
Provide Fresh cooked food
Reduce plastic waste and support sustainibility
Serve food to the needful
Facebook : https://www.facebook.com/mjsprivatekitchen/
Instagram : @cateringmjs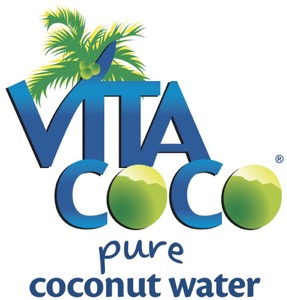 Vita Coco® is a leading coconut water beverage brand, celebrated for its delicious, electrolyte-rich, low-calorie hydration. Health-minded consumers, pro-athletes and celebrities have all become loyal fans of coconut water, swearing by the Vita Coco brand for its authentic flavor, hydration and replenishment properties.
Originally introduced in New York City in 2004, today Vita Coco is available in dozens of countries and is one of the most popular natural beverages in the world. In addition to its signature coconut water, Vita Coco also produces Coconut Oil and Coconutmilk. Visit vitacoco.com for more details.