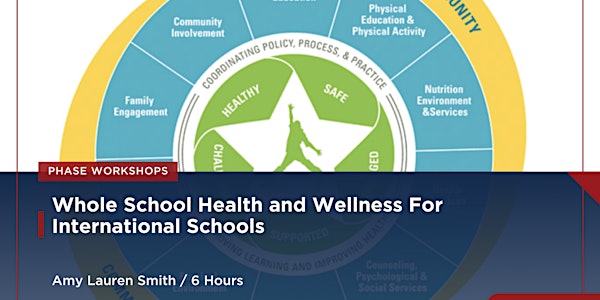 Whole School Health and Wellness For International Schools
TAKE A SYSTEMIC APPROACH HEALTH AND WELLBEING AT YOUR SCHOOL
Refund Policy
Contact the organiser to request a refund.
About this event
As international schools find themselves in an era of uncertainty and change, concerns around health and well-being are on the rise. Without systems in place, however, initiatives risk losing momentum when there is turnover among faculty and staff. During this session, we'll be discussing the Whole School, Whole Community, Whole Child model- a free tool that helps schools identify resources and initiatives that are working, look for gaps and areas for growth, and align so that everyone in the community is speaking the same language and working towards the same common goals.
We encourage teams to attend this workshop.
Content areas covered will include:
Current health issues in international schools
Identifying gaps and looking for alignment in health and wellness education
Whole School, Whole Community, Whole Child tool to audit current policy and practice
Food/nutrition policies
Employee wellness
Community and family involvement & engagement
Counseling, psychological and support services
Social/Emotional learning environment
Pulling health and wellbeing out of their silos for a coordinated approach
Who Could Attend
HPE Teachers from Grade 5/Year 6 and Up
Counselors who teach health
Curriculum leads
Instructional Coaches
Key Details
Dates: 12th March and 19 March
Each session takes place between 3-6pm GMT+8
Course Code: PHASEWS-HealthEducationP2-March2022
Event Type: PHASE Workshops