Join us for an exclusive session to learn about investment in Whisky
About this event
Shopstream "Fireside Chat"
SCOTCH WHISKY CASK INVESTMENT
Meet Jonathan Macey, CEO and Founder of Macey & Sons as he shares more about Whisky Cask Investment.
Moderated by Daryl Ngan, Director of Corporate Development at Tradeweb and whisky aficionado
Rare whisky offers a blend of romance, passion and history with the longevity of financial returns.
Rare whisky has topped Knight Frank's Luxury Investment Index (KFLII) after reporting 40% annual growth, outstripping cars, watches and diamonds. Over the last decade, it has risen over 540% outstripping other asset classes and making it one of the most lucrative alternative investments.
More appealing factors about investing in whisky include the excellent returns it ensures, with estimated accumulative short term returns of 40%, medium-term 80% and long term 140%. More importantly, it is non-market correlated with quality, uniqueness, rarity and the escalation in value overtime.
if you cant join us at the event, watch it live on Shopstream!
Download the App on Apple Store or Google Play
https://qrco.de/bcP1HA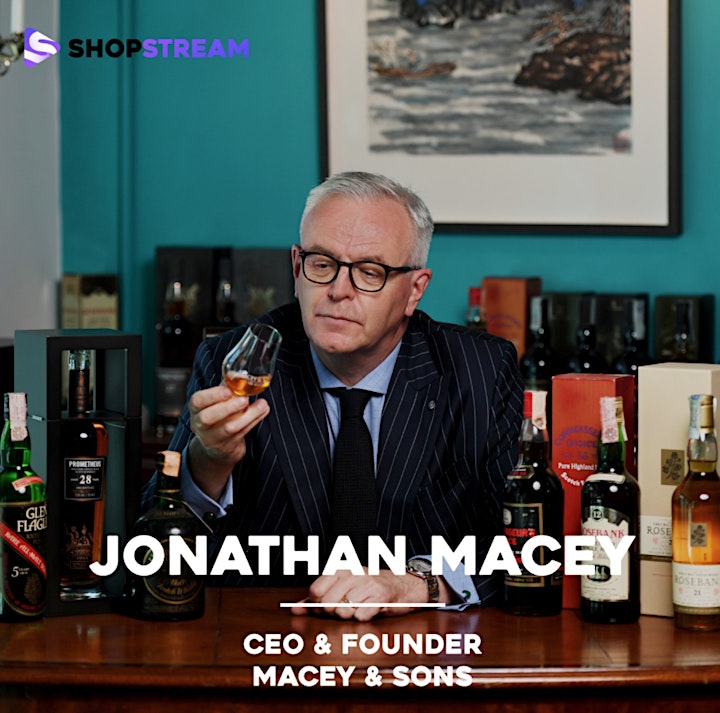 Organiser of Whisky Investment with Macey & Sons