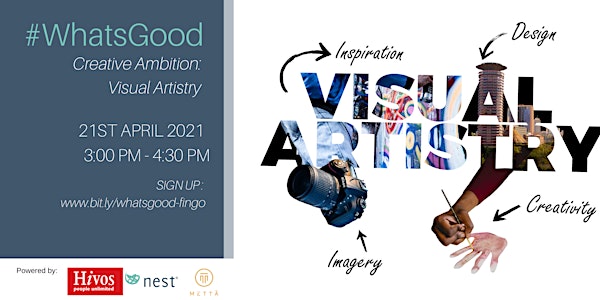 Whats Good Creative Ambition: Visual Artistry
Whats Good: Creative Ambition
About this event
Are you a visual artist or are interested in the visual arts? Then join us for this online discussion where we will sit down with Graphic designers, Painters, Architects, Photographers, and other creatives in the visual arts.
Hear what inspires them, their creative process, what trends they've seen in the industry, what they've learnt and more.
This conversation is supported by Hivos East Africa.