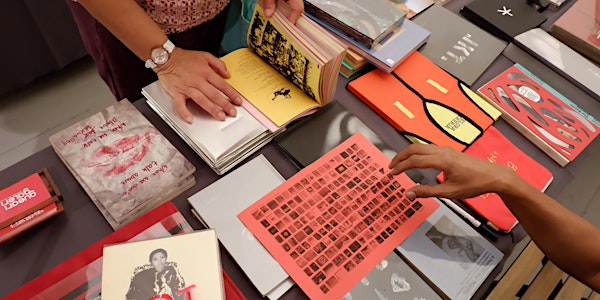 What We Don't Talk About When We Talk About Sexuality
HKIPF 2022 Weekend Market Public Programme - Photovoice workshop sharing, hosted by Gueari Galeri
When and where
Location
L7-20, Jockey Club Creative Arts Centre 30 Pak Tin Street Shek Kip Mei, KOW Hong Kong
Refund Policy
Contact the organiser to request a refund.
About this event
Something can be said to be therapeutic if it helps us glean a deeper understanding of who we are, subsequently reducing inner conflicts. Eleven young people from the Institute for Women's Human Rights in Kupang, and the Indonesian Family Planning Association in Central Java joined Aliansi Satu Visi (One Vision Alliance) in a Photovoice workshop exploring issues of sexual and reproductive health and rights (SRHR). Join its facilitators and participants Caron Toshiko, Fita Rizki Utami, Ajis Ichwani, Anggi Tessalonika and Doni Irwan, in examining the use of photography as a therapeutic process, and how the workshop's outcomes reflect individual experiences, emotions, anxieties and hopes, as influenced by their environments and socio-cultural norms.
This event will also be available on Zoom. The Zoom link will be sent to you after your Eventbrite ticket registration.
Speaker bio
Fita Rizki UTAMI was the coordinator of One Vision Alliance (ASV), a nation-wide network of 20 organisations working on the fulfilment of SRHR in Indonesia. The network centres around amplifying the voices of young women, as well as their knowledge, experiences, and aspirations on sexuality. Utami believes personal is political, and therefore sexuality that is considered a taboo topic in many cultures, needs to be discussed openly by people of all ages, sexual and gender identities, of all social and cultural backgrounds. Utami is currently serving Just Associates (JASS) Southeast Asia as Monitoring, Evaluation and Learning (MEL) and Grants Coordinator. JASS is a global feminist movement support organisation.
Ajis ICHWANI is a designer who has been involved in HIV, Reproductive Health and Sexuality programs for more than 10 years in Central Java. Since 2019, he has been working at Perkumpulan Keluarga Berencana Indonesia - Jawa Tengah (PKBI) as a Media Creative. His experience of organising the photovoice workshop gave him a new perspective in looking at the issue of sexuality, and the power of photography as therapy. Currently, he is in the process of making his own photobook on the issue of reproductive health of street children.
Anggi Tessalonika LENA actively speaks on the issue of gender equality and violence against women. Also active in providing SRHR education, she is a peer counsellor in the Teman Belajar Remaja Kupang (a youth community centre in Kupang). Currently She is the Youth Coordinator of ASV. Anggi channels her experience and understanding into her book 'What We Don't Talk About When We Talk About Sexuality'.
Doni IRWAN is a psychology student and SRHR advocate. Born into a Javanese family, Doni believes that some traditions and aspects of Javanese culture should be challenged to realign with the values and responsibilities known to today's youth. Joining PKBI is a part of a journey of self-growth and contributing knowledge to the community.
Caron TOSHIKO is a psychology practitioner with a background in photojournalism, focusing on social and mental health issues. Since 2014, she has been running Gueari Galeri, Indonesia-based photobook gallery and independent publisher. With a postgraduate degree in Health of Social Psychology, Toshiko is pursuing a PgCert in Therapeutic Photography at Robert Gordon University, Scotland.
Admission
Deposit: HKD 50
*Refundable only upon attendance. The admin fee charged by Eventbrite shall be borne by participants. Absentees are not allowed for any refunds. Tickets are non-transferable.
Pandemic measures
1. Mandatory temperature check upon entry — participants with temperatures higher than 37.5°C will be denied admission.
2. All participants must wear a face mask at all times.
3. Maintain social distancing and avoid gatherings of more than four persons.
4. No eating or drinking inside the venue.
*This event is one of the Weekend Market public programmes.
Support HKIPF
Since its launch in 2010, HKIPF has served as a platform for diverse photographic expressions, bringing together overseas and local image makers to discuss manifold issues and perspectives. Through a wide range of programmes over the years, the Festival facilitates participation and learning for people of all backgrounds, promoting creative practices as means to deepen our connection with the environments we live in, and people we live with.
Sponsorships, corporate collaborations and donations of all sizes are vital in helping us stay on course with our mission and weather challenges ahead. Your contribution will go towards our operation, programme development and strengthening events accessibilities, and will have a direct impact in opening up greater opportunities for creative and innovative endeavours in Hong Kong.
HKIPF is organised by the Hong Kong Photographic Culture Association, a tax-exempt charity under section 88 of the Inland Revenue Ordinance. All donations received will form parts of the funding support under the Art Development Matching Grants Scheme of the Home Affairs Bureau. Donations of HKD 100 or above are tax-deductible.