Location
Garage Academy Campus
4/F, Beverly House
93 Lockhart Road
Wan Chai, HKI
Hong Kong
Learn to improve your posture at work with Physiotherapist Arnold Tsang. Join the wellness talk, stretch session & FREE health assessment.
About this event
If you have a desk job, chances are that you've experienced neck or back pain at some point! Aside from causing discomfort, poor posture at work can also negatively affect your circulation, digestive health, and long-term mobility.
Join our Wellness Reset Workshop with Physiotherapist Arnold Tsang to learn how to beat bad posture!
✨ What to expect:
The importance of good posture for productivity
Adjustments that can make WFH easier on your body
Feel-good stretches that you can add to your daily routine
Mini physiotherapy assessment session
By the end of this session, you'll automatically be entered into a giveaway from Sports & Spinal Physiotherapy Centre, and receive a discount on physiotherapy sessions.
👩🏻‍💻 This workshop is perfect for:
Anyone who sits at a computer for long periods of time! You don't necessarily need to be experiencing neck or back pain - prevention is the best medicine.
📅 Wednesday, 10th Aug 2022
⏰ 7 - 8 pm (Doors open at 6:45 pm for registration)
📍Garage Academy Campus: 4/F, Beverly House, 93 Lockhart Road, Wan Chai (google maps)
🎟 FREE event **registration required**
👋 Meet Your Physiotherapist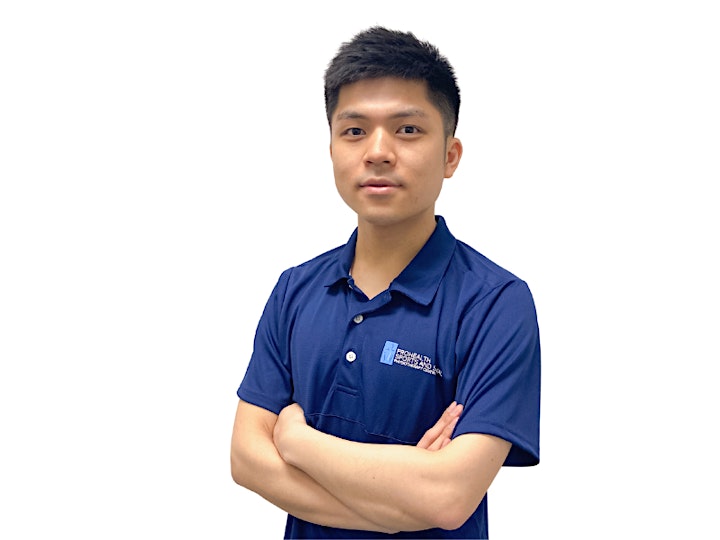 Registered Physiotherapist, Sports & Spinal Physiotherapy Centre
Arnold completed his Physiotherapy degree in the UK, before returning to Hong Kong to work at Queen Mary Hospital. To enhance his skills & knowledge, he later completed a Master of Medical Sciences at HKU, where he specialized in orthopaedics and traumatology.
He is currently a Registered Physiotherapist at the Sports & Spinal Physiotherapy Centre, where he specializes in neck-related headaches, management of chronic neck and back pain, sports injuries and rehabilitation.