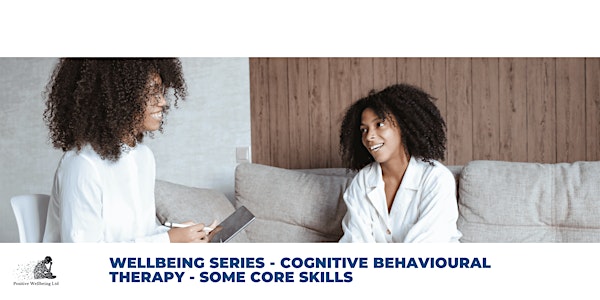 Wellbeing series - Cognitive Behavioural Therapy - some core skills
Learn a few core CBT individual skills about the Wellbeing series - Cognitive Behavioural Therapy - some core skills
About this event
The course will teach you. What is CBT, and how our thoughts determine our emotions & behaviour. You will also learn the skills that enable you to take a step back from the situation and be able to look at the bigger picture. This course is a starting point to learn core CBT skills.
The session is aimed at staff wellbeing & developing basic CBT individual skills
- What CBT is & why it is helpful.
- The bigger picture & learning physical cues.
- Learn a few core CBT skills
- Look at the importance of self-care
Duration: 90-mins
Cost: $400
Group size: Max - 15
For further information, please feel free to email us training@positivewellbeinghk.com!
Or visit our website: https://positivewellbeinghk.com/
Follow us on Instagram @positivewellbeinghk!
Like us on Facebook: facebook.com/PostiveWellbeingTraining!
#selfcare #selflove #mentalhealthawareness #love #anxiety #motivation #depression #health #mentalhealthmatters #wellness #mindfulness #inspiration #fitness #healing #loveyourself #positivity #meditation #life #mentalillness #positivevibes #happiness #recovery #therapy #repost #quotes #mindset #instagood #wellbeing #happy #ptsd