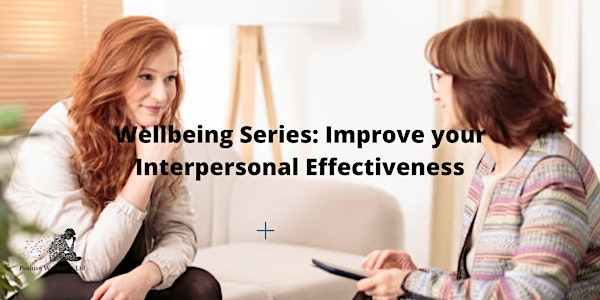 Wellbeing Interpersonal Effectiveness, some strategies (online)
Wellbeing series - Interpersonal Effectiveness - learn three key strategies to improve your effectiveness 90 mins session
Refund Policy
Contact the organizer to request a refund.
About this event
The session is aimed at staff wellbeing & understanding three skills about interpersonal effectiveness
• What is Interpersonal Effectiveness & why is it important
• Three main goals & learn a skill in each area
• Learn skill to take responsibility for your relationships, self respect & be objective
Cost: $400
Duration; 90 mins
For further information, please feel free to email us training@positivewellbeinghk.com!
Or visit our website: https://positivewellbeinghk.com/
Follow us on Instagram @positivewellbeinghk!
Like us on Facebook: facebook.com/PostiveWellbeingTraining!
#effectiveness #interpersonal #interpersonaleffectiveness #interpersonalskills #interpersonalcommunication #interpersonalrelationships #personaleffectiveness #interpersonalskill