Description
Description
Stress is ubiquitous. So, what gives? Is stress good or is it bad? To answer that question, we first need to understand our evolutionary biology and, with it, our fight or flight response. Specifically, how it evolved to help us tackle imminent threats to our survival. Fast forward to the 21st century that we now live in, and it quickly becomes apparent that, while our society has evolved, our evolutionary biology has not. We have been left with a legacy mechanism that too few of us know how to tame. Some of the unintended consequences of an overactive fight or flight response, include a reduction in IQ, EQ, memory and immune function, as well as an increased risk of physical and mental ill-health. If you are looking for a way to reshape your relationship with stress and to truly thrive, then this workshop will give you a solid base from which to build a resilient core. Stress can be enhancing, if we believe it can be.

Wellbeing Republic

Nick Bloy is a former lawyer and HR Business Partner with a Masters in Chemistry, who founded Wellbeing Republic (www.wellbeingrepublic.com) in 2016, a consultancy that specialises exclusively in wellbeing and peak performance. He is passionate about helping people to unleash their true potential and he believes that the key to peoples' potential resides in understanding evolutionary biology and the neuroscience of the brain. He works as an executive coach and trainer, with organisations large and small to help individuals and the organisations they work for to thrive.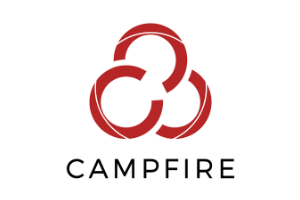 Campfire Collaborative Spaces

Campfire is a global network of industry-focused shared spaces, leading the evolution of how people work, live, learn and play - bringing them together to go further, faster. With 20 locations across 4 countries, Campfire is building the next generation network of collaborative space, fostering all aspects of modern life, across Co-working, Co-living, Co-learning and Co-retail.
Website | LinkedIn | Twitter | Instagram
----------------------------
This event is part of Campfire Shoreditch's Open House Wellness Week. To launch our 'Wellness, Works' series and to coincide with Mental Health Awareness Week, Campfire Shoreditch will be opening its doors for an 'Open House Wellness Week.'
We welcome our friends, neighbours and anyone interested in improving their workplace wellbeing to work from Campfire Shoreditch, while enjoying a free programme of wellness-focused events taking place every day; morning, afternoon and evening throughout the building.
Expect a week-long programme of workshops, food, drink, exhibitions and live music plus a whole lot of wellness!
----------------------------
Any questions, contact us at hello.shoreditch@campfire.work