Better is the enemy of good - Sales Skills Improving
About this event
疫情影響下,面對面的交流變的難得可貴
線上會議已經占據大家所有的時間而顯得疲乏
那麼,如何運用短短一次的會面時間抓住客戶的心呢?
如果你也有以下的疑問,這場活動將為您完美解答!!
與客戶加好友,到底應該要誰加誰比較合適呢?
當客户說:「回去考虑一下再聯繫你」,你該怎麼辦呢?
你知道如何從同一個客户身上成交多次嗎?
銷售的說話藝術你掌握了多少?
如果你想知道以上問題的答案
TEC特別邀請了有20多年資深銷售管理經驗的Ms. Lucy Liu
來與大家分享「銷售話術技巧」
**報名後會另外提供會議連結**
Speaker: Ms. Lucy Liu, Senior Advisor // The Executive Centre
Lucy Liu is the Senior Advisor at The Executive Centre (TEC). She holds Bachelor degree of Law and Master degree of Public Administration both from Peking University. Lucy joined TEC after 12 years in luxury hotel management at both the Landmark Hotel and InterContinental Hotels Group. With 15 years of experience at TEC, she has built a passionate and successful career in the industry of 'premium flexible workspace'.
Lucy gained extensive experience working in multiple leadership roles across several key markets for TEC- including Australia, China, Hong Kong, Macau and Taiwan. Contributing directly to the on-going success of TEC business, her outstanding negotiation and leadership skills have led to significant results, doubling the profitability of each market she has worked in.
Being a lover of nature and admiring beautiful sceneries all around the world, as well as a former Chinese Olympic Team swimmer, Lucy also loves to do sports such as swimming, scuba diving and hiking, which she finds perfect reflection of the philosophy of success!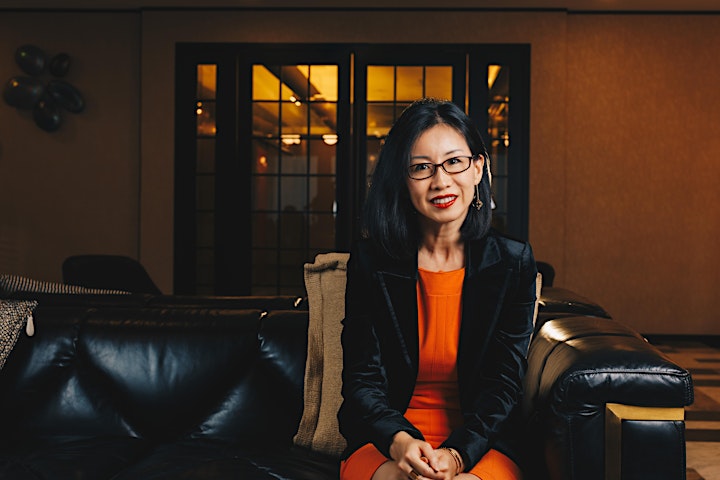 【關於德事商務中心】
27 年來,德事商務中心吸引了壯志勃勃的全球專業人士。 TEC 提升了企業體驗,以卓越的服務、和無與倫比的工作空間以及遍佈全球會員網絡為代表。我們在亞太地區和中東的標誌性商業地址擁有 150 多個中心,提供了服務式辦公室、共享辦公、會議室、虛擬辦公室及其他企業活動方案服務。
德事商務中心的社群網絡,致力於將志同道合的專業人士聚集在一起,為我們 32,000 多名會員提供豐富的資源、多樣化的體驗和寶貴的機會。 德事商務中心超越了傳統的工作空間 - 提高生產力、開源節流、與您的業務目標保持一致並使您的辦公室成為您真正想去的地方。更多詳情請參考: https://www.executivecentre.com/zh-tw/
Organizer of [Webinar] 資深銷售經理人為您剖析「您所不知道的業務銷售技巧」
The Executive Centre has attracted ambitious global professionals for over 27 years. An elevated corporate experience, TEC is typified by exceptional service, seamlessly integrated workspaces and access to an unparalleled global Member network. With over 150 Centres in iconic business addresses across Asia Pacific and the Middle East, we act as a partner to each of our 32,000+ Members and our Community is all about bringing like-minded professionals together. 
Community at The Executive Centre means Members have access to a global network of incredible resources, diverse experiences and valuable opportunities all facilitated by a dedicated team. It is a framework that connects Members and partners via our App, events, webinars and exclusive online forum. The Executive Centre Community goes beyond the traditional workspace - empowering productivity, instilling confidence, aligning with your business goals and making your office, a place you truly want to be.