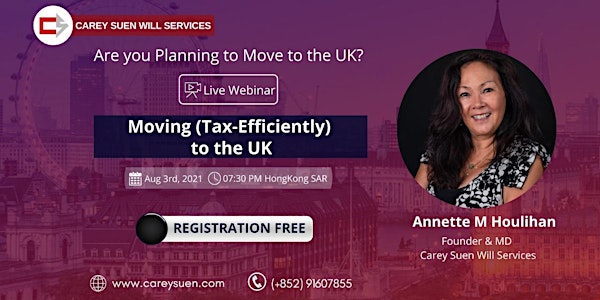 Webinar - Moving Tax-Efficiently to the UK
Attend our webinar to find out the differences between HK & UK taxes, what taxes may be imposed and how to mitigate or remove these taxes.
About this event
Are you considering moving to the UK/
DID YOU KNOW –
a) You may have to pay UK taxes on worldwide assets?
b) Your loved ones may pay Inheritance Tax on your worldwide assets when you die?
c) You can plan to mitigate or remove UK tax burdens?