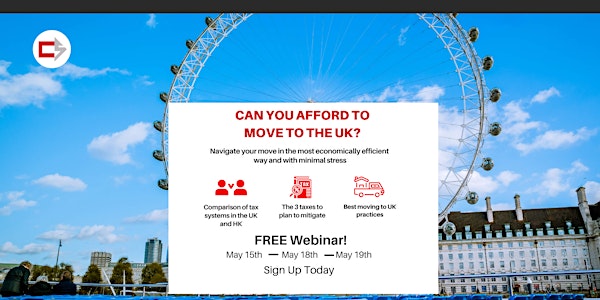 Webinar - Moving Tax-Efficiently to the UK
This free webinar will inform you of the UK tax system, what taxes may be a burden for you and how you can plant to mitigate or remove them.
About this event
FREE webinar on how the UK tax system works, compared to HK and what planning you can put in place to mitigate or remove some UK taxes – prior to becoming a UK resident.
Sat 15 May 2021 – 10.00 am to 11.00 am
OR
Tues 18th May 2021 - 7:30 pm to 8:30 pm
OR
Weds 19th May 2021 - 12.00 pm to 1.00 pm
Invite your friends if you know they are considering moving to the UK.
Click here to choose and register!
https://saveonadvice.com/relocation/