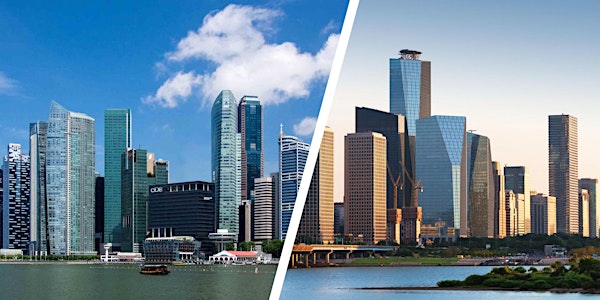 Webinar: Cross-Border Business Opportunities in Singapore and Korea
Location
Global Webinar Series
Online Via Zoom
The Executive Centre
Singapore, 049315
Singapore
Benefits of doing business in Singapore and Korea
About this event
Organised by our TEC Community in Singapore and Seoul, this session shares the latest insights on the business opportunities of doing business in Singapore and Korea. Hear from our experts as their share their business, legal, and tax knowledge in these growing markets.
Doing Business in Singapore - Jan Wong, Executive Director at Regent Corporate will talk about general brief guidelines on doing business in Singapore including company incorporation as well as tax matters locally.
Doing Business in Korea - Julien Herveau, Managing Director at Mazars will share more on starting your business in Korea, from entity set-up to ongoing compliance matters in tax, HR, accounting & audits, and legal structures to operate a business in Korea.
Cross Border Business Concierge Services - Patsy Li, Executive Director at the Executive Centre will share more on the business essentials of getting your company up and running in its new space whether it's IT support, full-service administration, or continuity services to ensure smooth operation.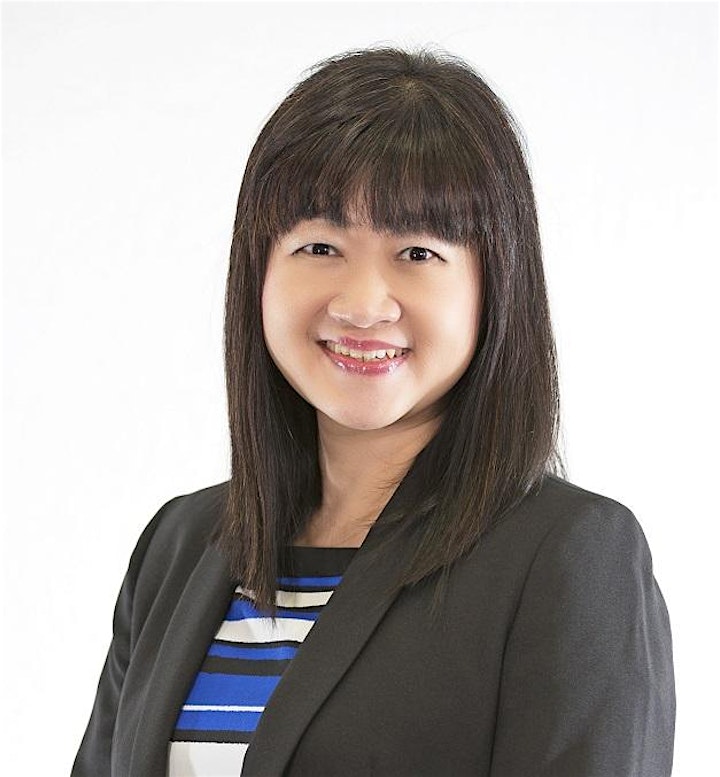 Jan Wong, Executive Director at Regent Corporate Pte. Ltd.
Jan is a qualified senior professional with 12 years of experience in the corporate fiduciary industry.
Her areas of expertise include corporate fiduciary, end-to-end statutory administration, accounting and tax including supervision of finance related activities.
With extensive experiences in the field, Jan provides premier business solutions to individuals and companies in various industry sectors with her team and affiliates.
Julien Herveau, Managing Partner for Mazars Korea
He is a passionate professional in audit, accounting and financial advisory with over 15 years of experience in Europe and Asia. In addition to his management role, Julien supports foreign companies in Korea for a wide range of services, including audit, financial advisory and internal control. Julien is also supporting investors for setting up their accounting/payroll/tax system in-house or when outsourcing these activities to Mazars.
Julien's understanding of the Korean business environment helps foreign companies operating in this country and enables him to provide high value-added services.
Before relocating to Korea in 2011, Julien was a senior manager at Mazars Paris office.
Julien has a Master of Science in Management from HEC Paris Business School ("Grande Ecole"). He is a registered French CPA ("expert-comptable") and is registered as a foreign CPA with the Korean Institute of CPAs (KICPA).
Julien is also on the Board of Directors of the French-Korean Chamber of Commerce.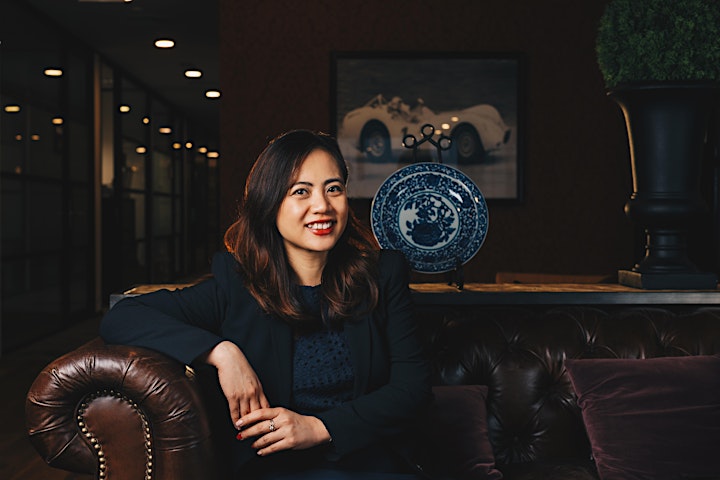 Patsy Li, Executive Director of Korea | Global Community Director
Patsy has 20 years of experience in China and the Asia Pacific market at large in the Serviced Office (Flexible Workspace) industry, as well as having worked for a leading business association. Patsy has a strong relationship with corporate clients focused on business development, product development, community and member engagement, operations and expansion. Patsy has recently relocated to Seoul and now serves as Executive Director of The Executive Centre (TEC) in Korea, while also serving in the role of Global Community Director. Prior to that, Patsy worked at the American Chamber of Commerce in Shanghai as Director of Business Development, Marketing and Events for nearly five years.
Regent Corporate is an independent premier and professional firm focused on providing corporate solutions to corporations, external fund management companies, family offices, individuals and high-net-worth clients across the globe. We are committed to deliver high quality and value-added services through the personal touch of our professional team to meet the needs of our clients.
Our services include entity formations in various jurisdictions (onshore and offshore), fiduciary and compliance (corporate secretarial and statutory compliance),business administration and operations (outsourced HR/Payroll, Payment processing, holdmail and record management), accounting and tax (bookkeeping, accounting ,financial reporting and tax compliance).
Our team and affiliates comprise of qualified professionals (Chartered Secretaries, Chartered Accountants, Corporate Tax Advisors, Corporate Lawyers and Other professionals) with more than 20 years of experience in their area of expertise.
We are delighted to be with you in that journey of growth and expansion.
---
Mazars is a leading international audit, tax and advisory firm. Operating as a united partnership, we work as one integrated team, leveraging expertise, scale and cultural understanding to deliver exceptional and tailored services in audit and accounting, as well as tax, financial advisory, consulting and legal services*.
Founded in Europe, we opened our first office in 1945. Since then, we have grown into a global, connected partnership of over 44,000 professionals - 28,000 in our integrated partnership, 16,000 via the Mazars North America Alliance - with a presence in over 90 countries and territories, working seamlessly as one integrated team across borders, services and sectors. We have the skills and the scale to serve clients of all sizes, across all industries, while remaining agile, personal and distinct in our approach.
We pride ourselves on being a different kind of firm. One that contributes to a fair and prosperous world by caring for the success of our people and clients, the health of financial markets, and the integrity of our profession.