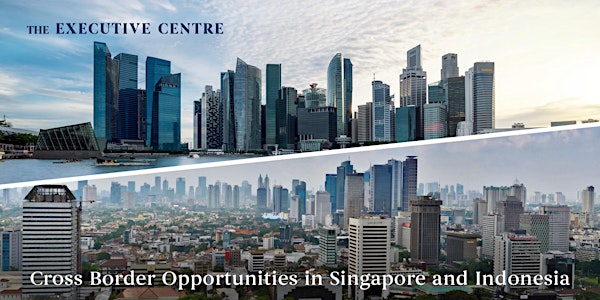 Webinar: Cross Border Business Opportunities in Singapore and Indonesia
Location
Global Webinar Series
Online Via Zoom
The Executive Centre
Singapore, 049315
Singapore
About this event
Organised by our TEC Community in Singapore and Jakarta - Indonesia, this session shares the latest insights on the business opportunities of doing business in Singapore and Indonesia.
Hear from our Member, BISA, as their share their business, legal, and tax knowledge in these two growing markets.
Stephanus Titus Widjaja, Director of BISA (Business Indonesia Singapore Association)
Stephanus is an entrepreneur and currently serving as a representative for many companies both in Indonesia and in Singapore. He is also active in several networking communities in both countries, and his passion for business networking with other Diaspora community contributes to Indonesia's integration within world markets through SIngapore as one of the leading business hub in Asia.
Yvonne Lim, Managing Director - South East Asia, The Executive Centre
Yvonne has been with The Executive Centre since 2008. She started in TEC as the Head of Sales and over the next few years extended her leadership to manage Australia. With her multitude of experience, Yvonne has been growing the company's South-East Asia portfolio since 2014, lending her expertise to expand the company's footprint significantly.
Ferrianto Pranata, City Head, Jakarta - Indonesia, The Executive Centre