How to Build Trust and Have Better One-on-One Virtual Meetings ?
About this event
The increase in the need to connect and build trust in a virtual environment is only going to continue to go up as we deal with various restrictions and work with more geographically diverse groups.
Technology has given us the tools to communicate virtually – but building trust is not just about using tools. It is about building real connection to real people.
Join us in this engaging and interactive session to learn about:
• 5 keys to building trust and connection in your one-on-one 'virtual' meetings
• How to start building trust even before the first virtual connection
• How to plan for the meeting to ensure you get the outcomes you want
• How to use your listening skills to build connection
• How to ask questions to draw people out
• How to ensure the meeting flows and progresses in the way you want
Speaker: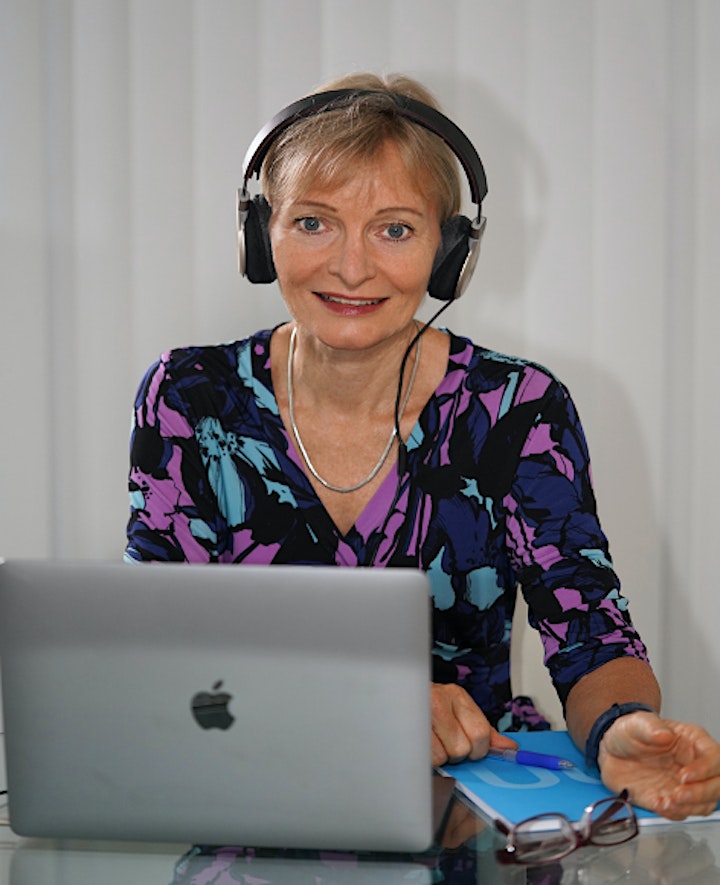 Carole Lewis
Executive Communication Coach
Carole has been honing her skill of building trust and connection in virtual meetings for over 15 years. While the technology has changed over the years, many of the techniques are still the same
She is passionate about helping people build trust and connections so that they can have better meetings, better conversations and get the results they want.
She has over twenty years of experience in coaching, facilitation and consulting and specializes in supporting professionals at all levels to build their capacity for communicating. This includes communicating with their teams, their boss, their clients – or even their families.
She has lived in Hong Kong since 1997 where her skills, passion and energy for developing people make her a sought-after professional.
Her work with over 40 different globally based nationalities, has given her a keen understanding of what is required to successfully connect to, communicate with and inspire people in multi-national organizations with diverse teams.
She is a Professional Certified Coach with the International Coach Federation. She coaches her clients to become more powerful communicators by helping them explore underlying habits and behaviours that may be blocking external behaviour change. Her work combines an exploration of language, body and emotions and well as a foundation of scientific research into the brain. This supports her clients in developing new default behaviours that enhance their communication capabilities.
Qualifications and Affiliations
• PCC (Professional Certified Coach) with the International Coach Federation
• Level II Certified Ontological Coach
• Certified Conversational Intelligence Practitioner -® (C-IQ) Practitioner
• Certificate in Neuroleadership from the Neuroleadership Institute
• Certified to Deliver Harrison Assessments
• BA Adult Education
• Member International Coach Federation
• Past President– Hong Kong International Coaching Community
Organizer of Webinar: Building Trust and Connection in Today's Virtual World
The Executive Centre has attracted ambitious global professionals for over 27 years. An elevated corporate experience, TEC is typified by exceptional service, seamlessly integrated workspaces and access to an unparalleled global Member network. With over 150 Centres in iconic business addresses across Asia Pacific and the Middle East, we act as a partner to each of our 36,000+ Members and our Community is all about bringing like-minded professionals together. 
Community at The Executive Centre means Members have access to a global network of incredible resources, diverse experiences and valuable opportunities all facilitated by a dedicated team. It is a framework that connects Members and partners via our App, events, webinars and exclusive online forum. The Executive Centre Community goes beyond the traditional workspace - empowering productivity, instilling confidence, aligning with your business goals and making your office, a place you truly want to be.