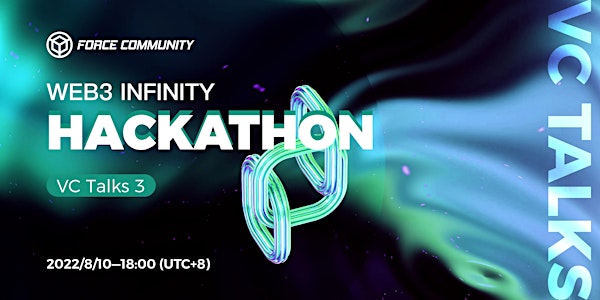 Web3 Infinity Hackathon - VC Talks 3
Ruth Galvin, Program Manager at Outlier Ventures, & Kobby Chen, Investment Director at Fenbushi Capital, will share about Investing in Web3.
About this event
Last month, we celebrated the end of the exciting 6 workshops of Web3 Infinity Hackathon. However, in view of the schedule adjustment of the FIL-Singapore Summit, registration for our Web3 Infinity Hackathon will be open until August 17, so we have planned an additional 6 sessions - VC Talks and Winner's Call for you!
VC Talks is a special program that will feature VCs in the Web3 ecosystem about the way to invest in Web3 and the category of projects that they prefer. It is also based on the fact that we will witness the birth of new crypto stars at the hackathon, and it is crucial for new projects to have funding and resources from investors.
Winner's Call is where we will invite past hackathon winners from the Web3 ecosystem to share about their journey with following participants from Web3 Infinity Hackathon. Let these top players of the hackathon tell us the tips and secrets with their real-world experience!
Hackers, enjoy the journey and have fun!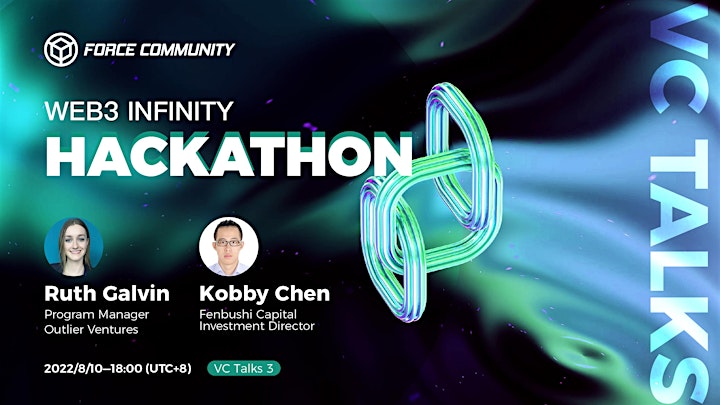 Web3 Infinity Hackathon - VC Talks 3
Theme: Investing in Web3 (EN)
⌚️Time: August 10th 18:00 CST (UTC+8)
🌟Speaker: Ruth Galvin (Program Manager @Outlier Ventures) & Kobby Chen (Investment Director @Fenbushi Capital)
About Outlier Ventures
Every year Outlier Ventures, the Metaverse Accelerator, invites a handpicked group of leading founders, investors, collectors, culture makers and alumni to join their exclusive investment partnership established in 2014.‍
Recognised for their outsized contribution to the Open Metaverse, dubbed the 'outliers', this new intake of members buy into the Outlier Ventures Partnership to unlock the ability to co-invest and partner with its growing portfolio and mentor the 100+ startups that go through the accelerator each year which has quickly established itself as the 'Y Combinator for The Metaverse'.
About Fenbushi Capital
Fenbushi Capital is the first and most active blockchain-focused venture capital firm in Asia. Founded in Shanghai in 2015 by veterans across both blockchain and traditional financial industries, it has to date supported over 60 leading projects across 4 continents leveraging blockchain technology to reshape myriad industries such as finance, healthcare, supply chain, and consumer goods. Fenbushi's mission is to drive healthy and sustainable growth in the global blockchain ecosystem, and actively works as a long-term strategic partner to its portfolio projects.
About Web3 Infinity Hackathon
2022 Web3 Infinity Hackathon offers an incredible hackathon journey hosted by Filecoin, Filecoin Foundation, and the Force community.
As a sub-event to FIL-Singapore, Web3 Infinity Hackathon aims to bring together developers, designers, business operators, and entrepreneurs worldwide to experiment and deploy solutions/DApps/tools that catapult the Web3 ecosystem forward.
Follow our Twitter Force Web3 Community or join our dedicated Discord: Force Web3 Community to get the latest updates and helpful resources!