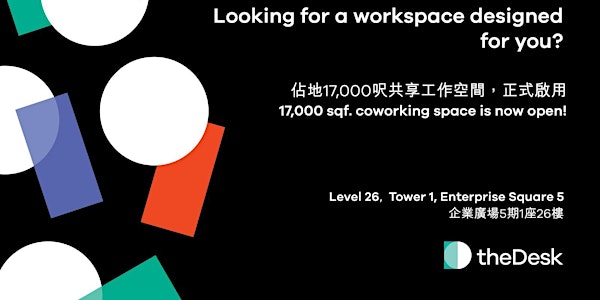 Web 3 event
In the world of Web3, there have been many important events and developments. Here is a brief summary of some of them:
When and where
Date and time
Wed, 26 Apr 2023 19:00 - 22:00 HKT
Location
theDesk Leighton Centre 77 Leighton Road #20/F Hong Kong, HKI Hong Kong
Refund Policy
Contact the organiser to request a refund.
About this event
The rise of cryptocurrency: The use and trading of cryptocurrencies has rapidly increased in the past few years, with Bitcoin, Ethereum, and other cryptocurrencies becoming popular investment choices. Many companies and financial institutions are also exploring the use of blockchain technology to create more secure and transparent financial ecosystems.
The emergence of NFTs: Non-fungible tokens (NFTs) are digital assets based on blockchain technology, with their uniqueness and rarity making them valuable collectibles for online art and cultural products. The NFT craze reached its peak in 2021, with many people spending huge sums on art, music, and other digital assets.
The rise of DAOs: Decentralized autonomous organizations (DAOs) are blockchain-based organizations where members can vote to determine the organization's operations and decisions. Many DAOs are used for investing and trading in cryptocurrencies, while others are used for community governance and decision-making.
Development of Web3 infrastructure: With the increasing popularity and development of Web3 technology, more developers and businesses are starting to develop blockchain-based applications and tools. These tools include cryptocurrency wallets, smart contract platforms, decentralized exchanges, and more, making the Web3 ecosystem more complete and rich.
Overall, the development and proliferation of Web3 technology have brought many new opportunities and challenges to fields such as finance, art, culture, and more. There is also more potential waiting to be discovered and developed in the future.