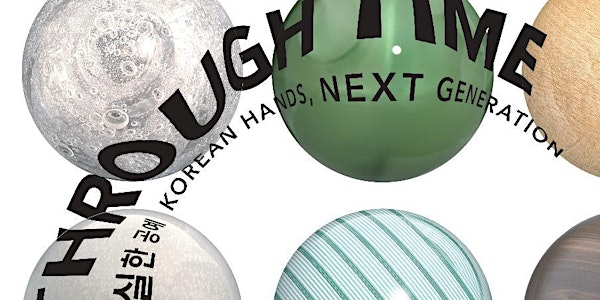 Walk Through Time - Korean Hands, Next Generation
'Largest' Korean crafts exhibition in Hong Kong, showcasing astounding craftsmanship and the future of sustainability and coexistence.
When and where
Location
The Stroll gallery Unit 504, 5/F, Vanta Industrial Centre 21-33 Tai Lin Pai Rd Kwai Chung, HKI Hong Kong
About this event
The Stroll Gallery proudly presents 《Walk Through Time: Korean Hands, Next Generation》the 'largest' Korean crafts exhibition in Hong Kong. The exhibition features the work of 8 Korean artists leading in the fields of glasswork, furniture design, and painting, with the objective to showcase the astounding standard of Korean craftsmanship. Encompassing various art media, the exhibition embodies and delivers the most important messages about the future direction of The Stroll Gallery.
Artists Kyungduk Choi, Dongwan Kim, Jeongwon Lee, Woonggul Yang, and Sanghyun Yoon explore the diversity and development story of Korean craft as a formative art by reinterpreting craft with a modern sensibility while inheriting the tradition. Kim, who is participating as the only painting artist, shows a fascinating correspondence with crafts by transferring the formative material of Dancheong to the 2D surface, expressing harmony with anomaly.
During the pandemic, 'sustainability' has emerged as a core value for mankind's survival. Artist Seungji Mun and Seonmin Park examine the value of sustainability in art. The works produced with upcycling glass and plastic waste guide the pioneering direction of art and craft. With the distinctive language of Korean modern craft, "Walk Through Time" demonstrates the "upcycling" future of craft beyond boundaries and time with PLEATS MAMA, a sustainable lifestyle brand from Korea.
This exhibition is supported by the thankful financial award by the Fund for Korean Art Abroad program promoted by the Ministry of Culture, Sports and Tourism and the Korean Arts Management Service Center of the Korean government.
7 October - 12 November 2022
Tuesday - Sunday 11am-7pm
@thestroll_gallery